In 2014, the Coalition spearheaded by Mathias Cormann opened a loophole in FOFA legislation that allowed listed investment vehicles called LICs and LITs to exclusively pay financial advisor commissions. Via the AFR earlier this year:
The federal Labor Opposition has slammed a loophole created by the Coalition government that allows financial advisers to sell listed fund investments to clients and be paid lucrative commissions in return.

Labor shadow minister for financial services Stephen Jones has deep concerns about conflicted remuneration for selling LICs. Lisa Maree Williams

Shadow financial services minister Stephen Jones hit out at the "conflicted remuneration" after AFR Weekend revealed some independent advisers blew the whistle on peers for aggressively pushing listed investment funds, such as listed investment companies (LICs) and listed investment trusts (LITs).

The share price collapses of Dixon Advisory's US property fund and Melbourne hedge fund L1 Capital's LIC, both listed on the Australian Securities Exchange, have triggered calls for regulators to crack down on advisers and brokers selling listed funds.
The rest is history, also at the AFR:
The LIC market has rapidly doubled to $45 billion since 2014, when the Coalition government watered down Labor's Future of Financial Advice (FOFA) laws to allow advisers and brokers to resume receiving commissions for selling listed securities.

FOFA was intended to end conflicted remuneration for financial advisers, but some advisers are receiving commissions of up to 3 per cent to sell LICs and listed investment trusts (LITs) to mum and dad investors.
Treasurer Josh Frydenberg was warned over and over by Chris Joye and John Kehoe to plug the planner loophole that allowed commissions. And now it's too late. The punters were sucked into very illiquid structures and are being slaughtered:

Finance Minister Mathias Cormann opened the loophole and should lose his job over it.
Josh Frydenberg dithered for a year and should go as well.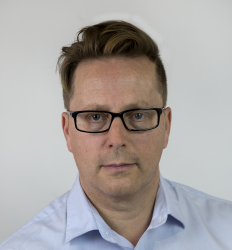 Latest posts by David Llewellyn-Smith
(see all)