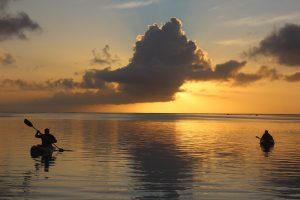 Outside local stocks its been another rough start to the trading week throughout Asia for risk markets, but US futures are pushing higher as the risk complex again reweights the growing pile of virus victims versus the verisimilitude of a v-shaped recovery! USD is holding its ground against the major currency pairs, although gold has fallen a little, while oil prices gapped lower but have recovered later in the session as markets transmit higher volatility ahead.
Chinese stocks are acting the same with the Shanghai Composite down 1.1% to 2740 points while the Hang Seng Index is off nearly the same to 23210 points, still unable to keep above above its high moving average on the daily chart and hence still in swing mode only: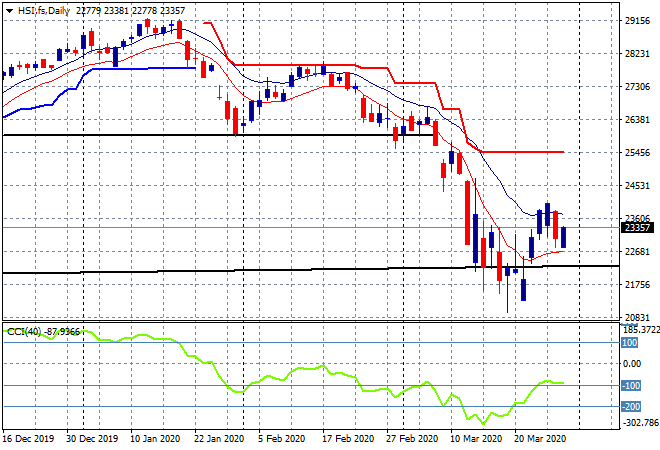 Japanese share markets fell the sharpest in the region, the Nikkei 225 closing 3.4% lower to remain well below the 19000 point level, not helped by a stronger Yen as the USDJPY pair continued its breakdown on this morning's gap open. The pair remains solidly below the 108 handle but has paused this afternoon as it now extremely oversold: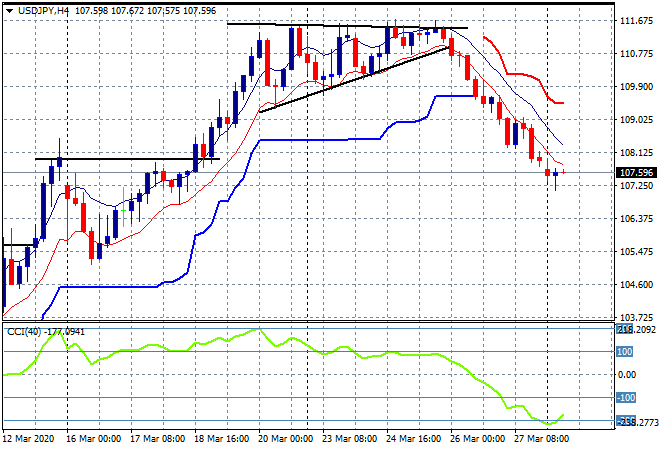 The ASX200 is the only market to advance, as the fear of missing out and delusion spreads wide and sunder, the market eventually closing exactly 7% higher at 5181 points. Meanwhile the Aussie dollar is hurriedly going nowhere, stuck at the mid 61s as it completely ignores any weekend news: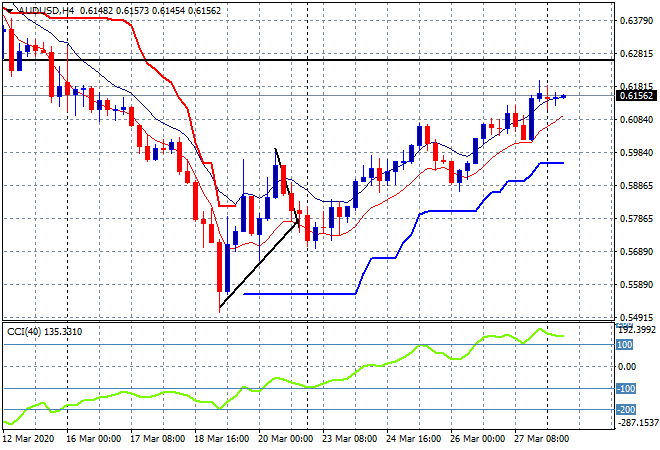 Eurostoxx and S&P futures are advancing after gapping down first thing this morning, with the four hourly S&P futures chart trying to get back to the previous highs at the end of last week nearer the 2600 point level: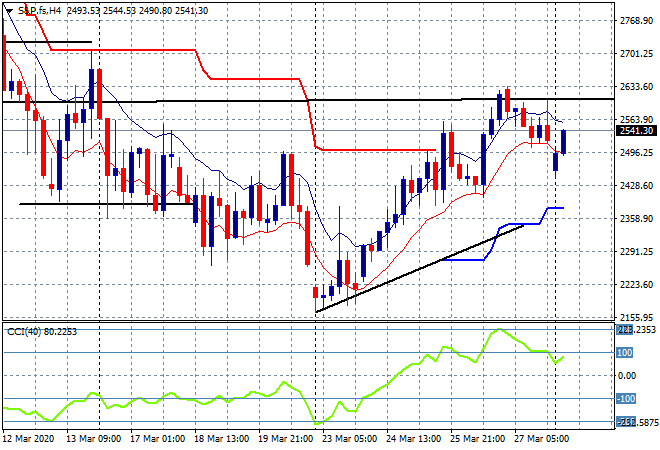 The economic calendar starts the week with the latest German CPI numbers plus US pending home sales. For a great lesson in "not what to do" leadership style and techniques, tune in to the White House's press conference tomorrow at 6am – now held conveniently after markets are closed.
Latest posts by Chris Becker
(see all)