See the latest Australian dollar analysis here: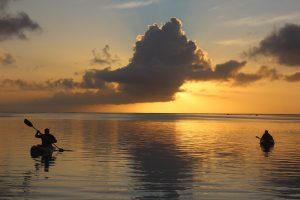 Everything is awesome as the whole of Asia buys buys buys! Or is it just short covering before another leg down as the US remains in deadlock, both leadership wise and fiscal stimulus, as Congress remains stalled. Gold continued its good run to put in a new weekly high while other Asian nations announce more targeted support packages in the wake of the Federal Reserve's unlimited QE program.
The Shanghai Composite is up 1.3% after the lunch break at 2699 points while the Hang Seng Index looks set to close nearly 4% higher, taking back the previous losses to be at 22463 points: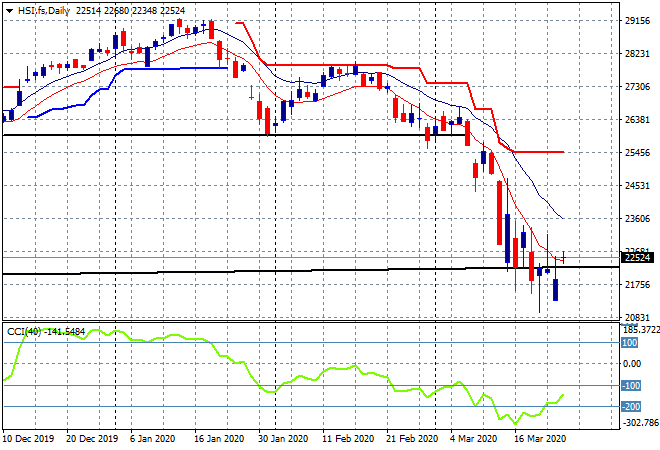 Japanese share markets are stonking the rest of the region with a big upsurge in the wake of more internal stimulus, the Nikkei 225 closing over 7% higher for a near 10% gain already this week, at 17940 points. The USDJPY  remains steady just above the 110 handle, unable to beat the previous Friday highs: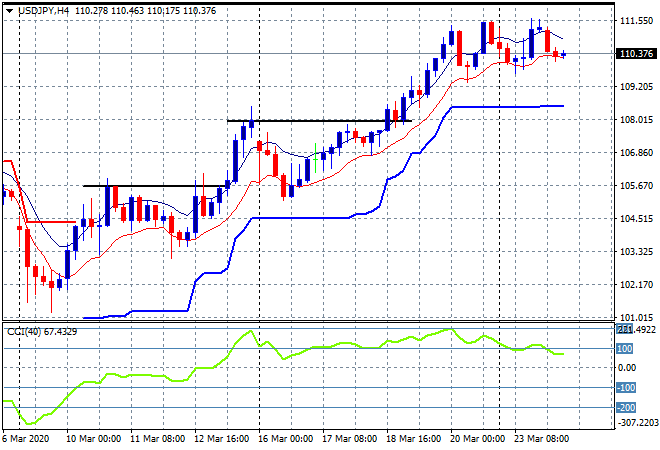 The ASX200 had a very solid session, leading by over 4% at lunch before some profit taking in the afternoon sent it down to only a 1% gain, just before a FOMO trade at the close saw it hold on to the 4.2% gain to 4735 points. Huzzah! Crisis over? Great time to add to shorts if you ask me. Meanwhile the Aussie dollar was again somewhat calm, lifting sharply before steadying here at just above the 59 handle as the USD remains temporarily weak: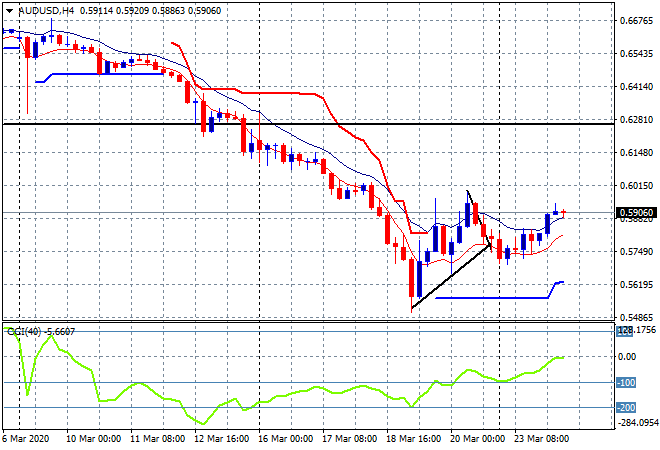 Eurostoxx and S&P futures are gaining following the solid Asian session, but are anticipating more volatility tonight. The four hourly S&P futures chart shows a nascent recovery up towards the 2300 point level, but it seems all upside is dependent on the Congress coming up with a stimulus plan. Would be handy if one or two more GOP senators were sent to quarantine so the Democrats could pass something like what the rest of the civilized world is doing, but one can only hope: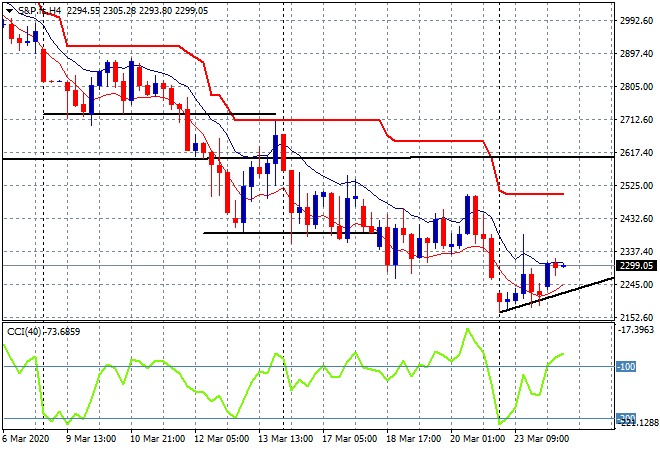 The economic calendar is full of preliminary manufacturing and service PMI prints which you guessed it, aren't going to be pretty, all across Europe and the US.
Latest posts by Chris Becker
(see all)