See the latest Australian dollar analysis here: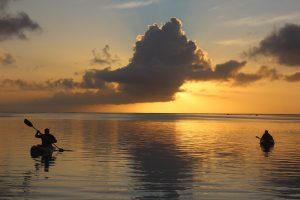 Groundhog day yet everyone? The ASX200 gapped over 8% lower on the open while other Asian indices oscillated wildly as the uncoordinated fiscal and monetary response to the coronavirus pandemic over the weekend has caused risk markets to have yet another epic day of volatility. Funnily enough the only sanity out there is currencies, with even gold and Bitcoin relatively calm as we await any progress in the US as fiscal stimulus remains stuck in Congress.
The Shanghai Composite is down over 2% after the lunch break at 2684 points while the Hang Seng Index is down nearly 4% currently at 21884 points: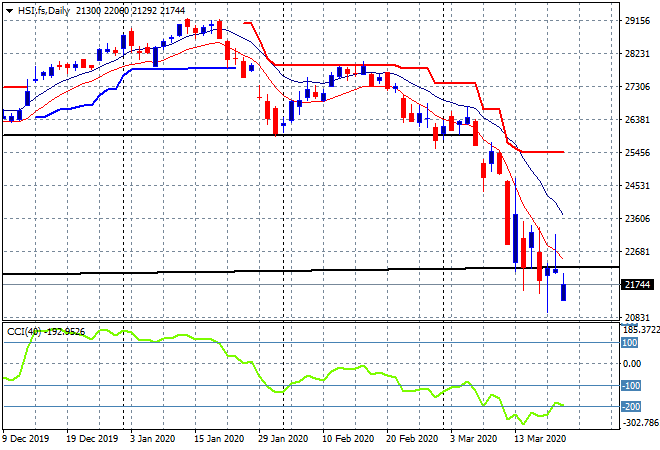 Japanese share markets reopened after the long weekend with a surprising gap higher, the Nikkei 225 up 2.9% as the USDJPY  gaps down below the 110 handle after its big surge last week: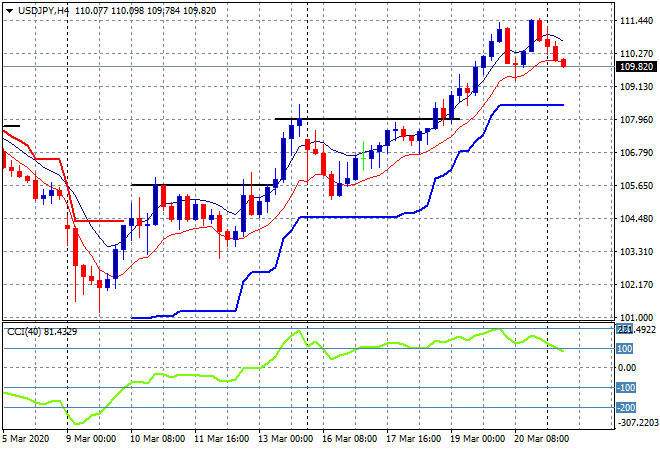 The ASX200 is having a bad day as I said at the open, in response to the Slomo and State shutdowns, as panic grips those under the age of 45 who've never experienced a recession. The index eventually closed nearly 6% lower at 4546 points. I reckon another 1500 points to go? Meanwhile the Aussie dollar was calm-ish, steady here at just below the 58 handle but looking very weak indeed: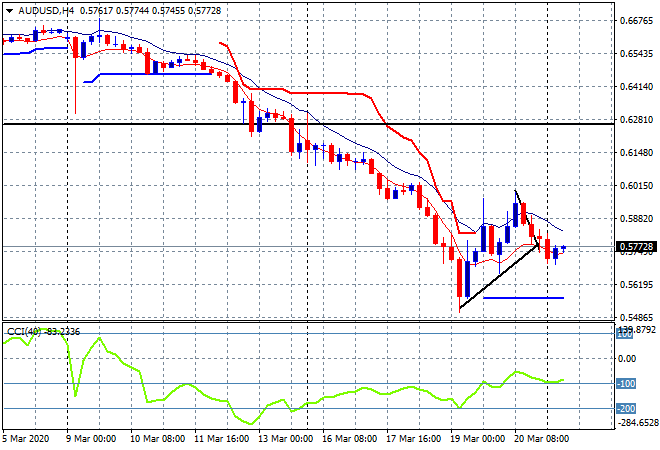 Eurostoxx and S&P futures were both limit down following another disastrous press conference by Trump, with the four hourly S&P futures chart showing the 2100 point level about to come under threat – note however, this could shoot up extremely high if the Republican bailout plan is passed by the Senate. A temporary bounce though: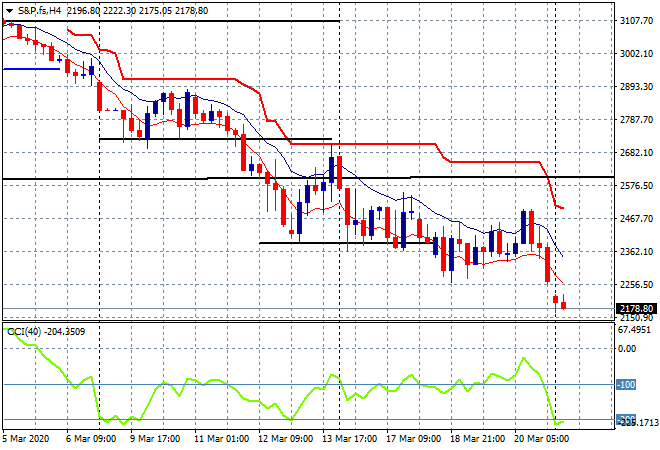 I want to look at one specific stock that I hope goes to zero. No, I'm not short this particular stock (I have some short hedges on the whole index) but Gerry Harvey deserves everything coming to him…down 44% so far. I'm sure those long lines of unemployed at Centerlink will be shopping there soon hey Gerry?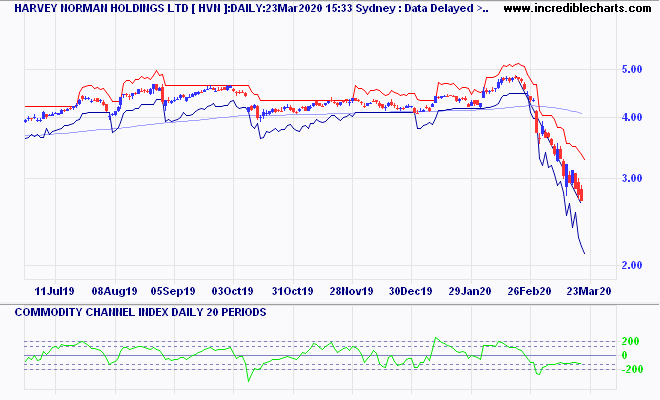 Latest posts by Chris Becker
(see all)