See the latest Australian dollar analysis here: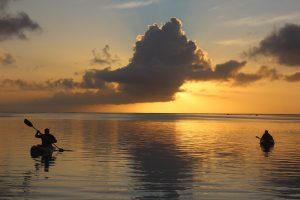 Well hasn't this been an interesting day? Oil prices drop 20% on the open this morning, taking equity markets with them as S&P futures are closed as the go limit down -5%! The local market had a shocker, closing more than 7% lower while a flash crash in currencies in the middle of the mayhem saw a 300 pip drop in Aussie and Kiwi and others, with most of that recovered by late afternoon.
It's going to be a FUN session this evening – and to puts things in perspective, the oil shock is probably worse longer term than the coronavirus impact. Oil prices could halve from here easily, and then double or triple thereafter as central banks try to save the petrodollar. The key here is risk management and keeping your cool while this crash is underway – there will be an other side to it, but probably not just yet.
The Shanghai Composite is down nearly 3% going into the close, currently hovering at 2945 points while the Hang Seng Index is off about the same to be at 25148 points. This takes it well below weekly support at the 26000 point level and into new oversold territory: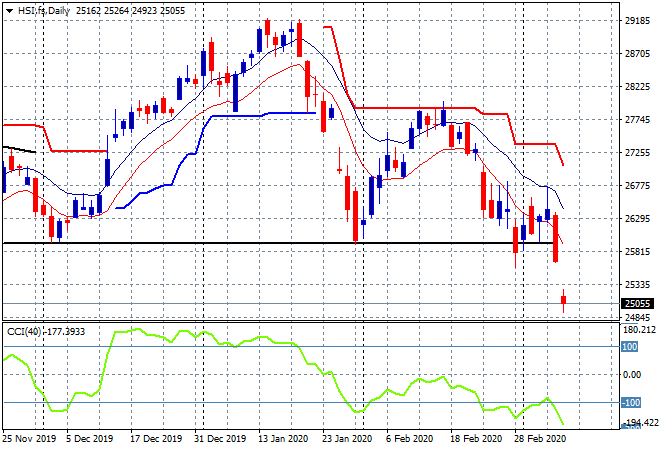 Japanese share markets have collapsed with the Yen buying accelerating to incredible levels with the Nikkei 225 closing over 6% lower at 19483 points, wiping out the 2019 lows and almost to a two year low. The USDJPY pair survived a flash crash as SPfutures went limit down, sending all majors and crosses down about 300 pips with only a minor recovery to just below the 103 handle: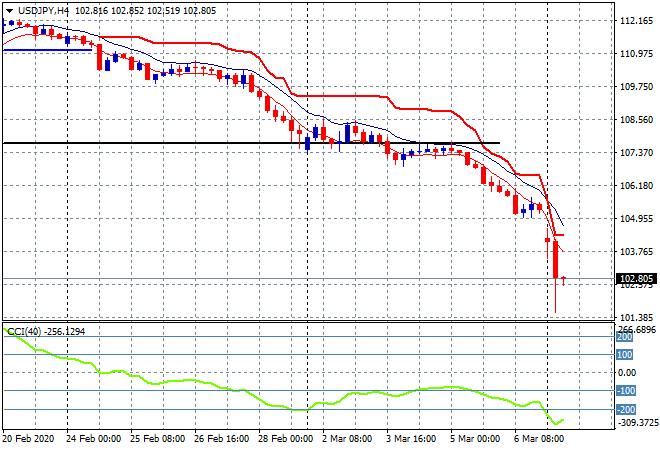 The ASX200 could not escape the carnage, gapping down nearly 5% on the open, then slowly selling off before a big preclose sale to finish 7.3% or nearly 500 points lower to 5760 points. This wipes out all of the 2018-2019 bull market and takes it back to the mid 2017 levels, but still not down 20%! The Australian dollar didn't escape the flash crash (and almost gave me a bloody heart attack), dipping below 63 cents before coming back to the start of last week's position at just above the 65 handle – this is too much volatility!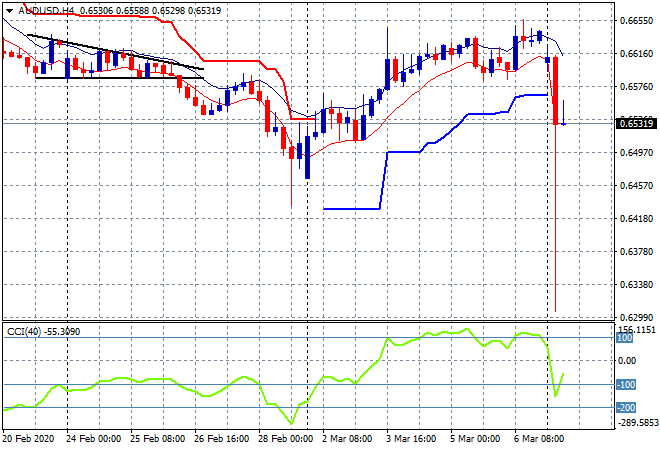 Eurostoxx futures are off by 5% while S&P futures are locked and limit down at the same amount with the four hourly chart of the S&P500 frozen here, showing a break below 2800 points is quite likely. I still contend 2600 points is the key level to watch, bringing the 2019 bubble back to the monthly uptrend from the 2009 lows: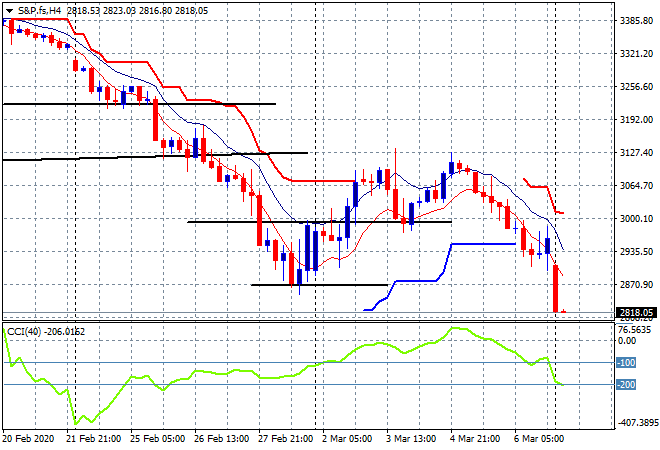 The economic calendar starts the week with the usual Treasury auctions, but I don't think anyone cares right now!
Latest posts by Chris Becker
(see all)