See the latest Australian dollar analysis here: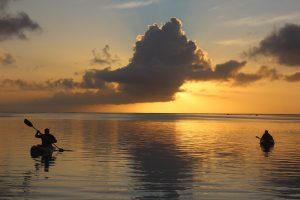 Well here with go again with more selling as the dead cat rolls over on Wall Street, knocking out the line of dead cat's here in Asia (or is it just a flesh wound?) with stocks sold off across the board. Only the usual suspects like gold, yen and bonds are having any green on the board with record lows for bond yields and new yearly highs for gold.
The Shanghai Composite is down nearly 1% after the lunch break, currently hovering above 3040 points while the Hang Seng Index is off by more than 2% taking back its previous gains to be at 26193 points. This brings it nearly back to weekly support at the 26000 point level: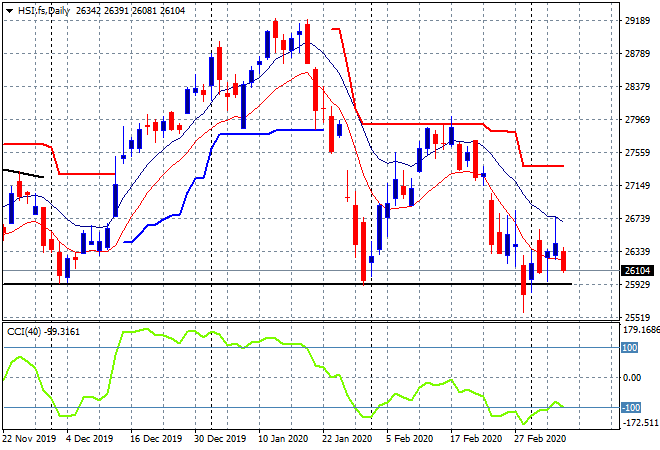 Japanese share markets are rolling over fast with more than 3% losses, hindered by a rapidly rising Yen with the Nikkei 225 about to close 3% lower at 20676 points. I've been saying for awhile that the USDJPY pair is the real proxy to watch and its falling fast as Yen is bought up quicker than Coles toilet paper – but by much smarter folks – now below the 106 handle: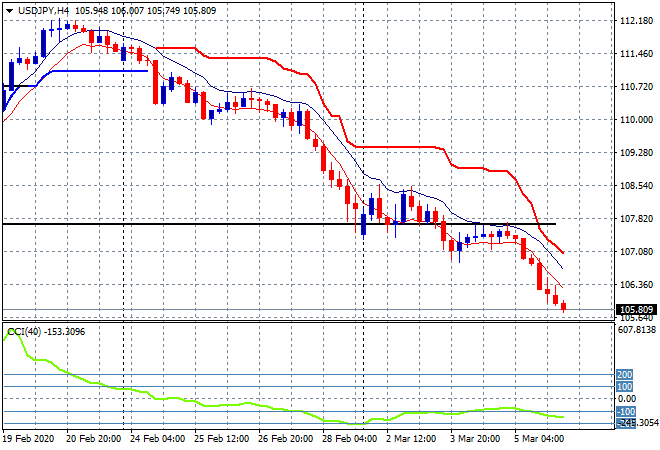 The ASX200 is the winner today – only down 2.5% as bank stocks are hit hard while gold miners do a good trade, about to close at 6235 points while the Australian dollar is slowly hanging on here just below the 66 handle as momentum rolls over: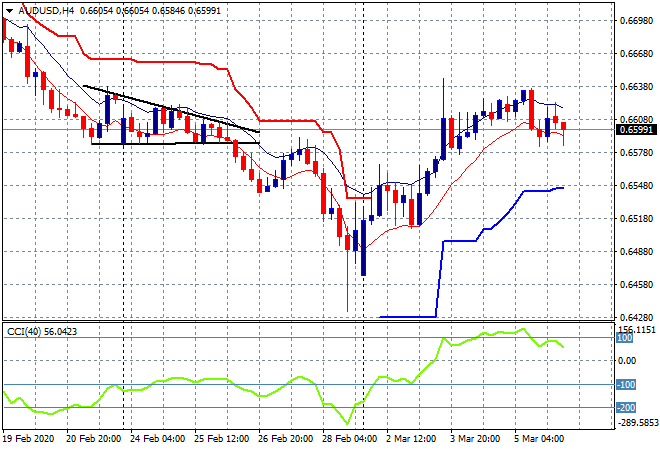 Eurostoxx and S&P futures are rolling over going into the early European session, with the four hourly chart of the S&P500 forming a nice double bearish top and ready to reach the former lows in late February below the 2900 points level: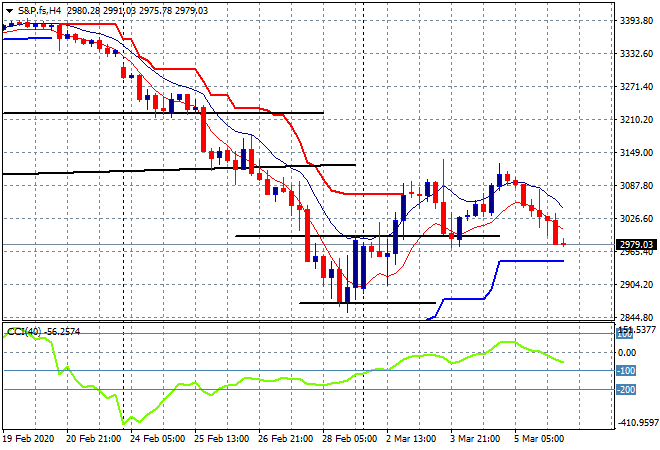 The economic calendar finishes the week wtih the big one – US unemplyoment or non-farm payrolls (NFP) that will set the course (maybe?) for risk taking for the rest of March. Well, at least til the next FOMC meeting.
Have a good weekend and for Dog's sake, stop buying toilet paper! Just buy The Australian or Courier Mail or Daily Telegraph. Might be one ply, but proven to hold a lot of shit….
Latest posts by Chris Becker
(see all)