The virus loves SloMo. Via News:
National cabinet meets again this morning to discuss further lockdown measures to fight the spread of coronavirus, with New South Wales prepared to bring in tougher rules as early as this weekend.

NSW's Chief Medical Officer says it will take at least a week for experts to gauge the success of the current widespread shutdowns, but Premier Gladys Berejiklian says she's ready to move ahead of the Commonwealth if required.

It comes after the number of NSW coronavirus cases jumped on Thursday to 1219, a rise of 190 on the previous day, while the national death toll rose by four in one day after three deaths in Victoria and one in Western Australia.
It's required, also at News:
Australia could run out of ICU beds to treat coronavirus patients within 10 days, a new study has predicted.

The study published in the Medical Journal of Australia says our nation's mortality rate from COVID-19 could reach that of Italy's unless we take urgent measures to slow the rate of infection.

Anaesthetist Hamish Meares and Macquarie University biostatistician Michael Jones calculated that based on Australia's ICU bed capacity of about 2200, hospitals would be overwhelmed once the number of infections hit 22,000.
22k is indeed 10 days away:

Jennifer Hewitt continues to make more sense than most:
The hope is that with travel drastically curbed, isolation restrictions in place and contact tracking increased, the rapidly escalating rate of the virus will soon slow down.

The alternative medical advice is that a much tougher lockdown is now required to have any hope of "flattening of the curve" despite the shocking economic impact. This is due in part to the initial failure of authorities to properly track and isolate tourists or returning travellers as potential carriers, including those with no symptoms. This would have required far more aggressive preparation and widespread testing from the beginning, even of asymptomatic people

Given such targeting and enforced quarantining did not happen and even modest improvements like routine temperature checking still don't occur, Australia's approach becomes a gamble that its medical advice will prove more right than wrong. Australians must hope there are not many more people undiagnosed and unknowingly spreading a virus already beyond the reach of "proportional" measures.
If the curve is flattened briefly by SloMo's half-arsed measures it will be seasonally dependent. As we loosen the chokehold, the virus will erupt into Winter and the lockdown will come anyway. So, we will have only engineered the worst of both worlds with higher deaths and the most economic harm.
If the SloMo strategy of placating both the virus and economic interests fails, and the curve keeps steepening, then lockdown is upon us after the virus has taken hold and the shutdown will need to be longer and more severe into the colder months, only ensuring greater economic damage and number of deaths.
Conversely, if we lock down now and stamp it out (and to be honest it's already too late) then test, test, test through the reopening in six weeks then both deaths and economic damage are minimised.
It's basic logic, conspicuously missing.
To wit, Jabba Christensen has had enough of his thick-as-a-brick leader and wants to secede:

Who could blame him?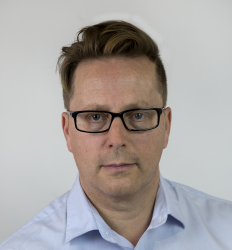 Latest posts by David Llewellyn-Smith
(see all)