Labor's immigration spokesperson, Kristina Keneally, has once again attacked the blatant rorting of Australia's immigration system by Chinese using online tourism visas to arrive in Australia by plane before applying for asylum:
Labor's spokesperson for immigration says a change to the tourist visa application process has led to an almost 700 per cent spike in asylum applications from Chinese nationals arriving in Australia by aeroplane.

Speaking at the Law Council of Australia's immigration law conference on Friday, Kristina Keneally said the number of Chinese nationals on tourist visas claiming asylum in Australia jumped to 7,304 in the year after the government allowed applications for the visa to be lodged online.

In the 12 months before the policy change in March 2017 only 1,060 Chinese nationals on tourist visas lodged visa asylum applications, she said…

More broadly, over the past five years, Senator Kenneally said more than 100,000 people who had arrived in the country by aeroplane had claimed asylum, with 90 per cent of them found to be illegitimate.

According to figures released in October last year, close to 80 people per day requested asylum after landing in an Australian airport.
Little wonder then that the number of migrants sitting on bridging visas has exploded, more than doubling to nearly 230,000 towards the end of 2019: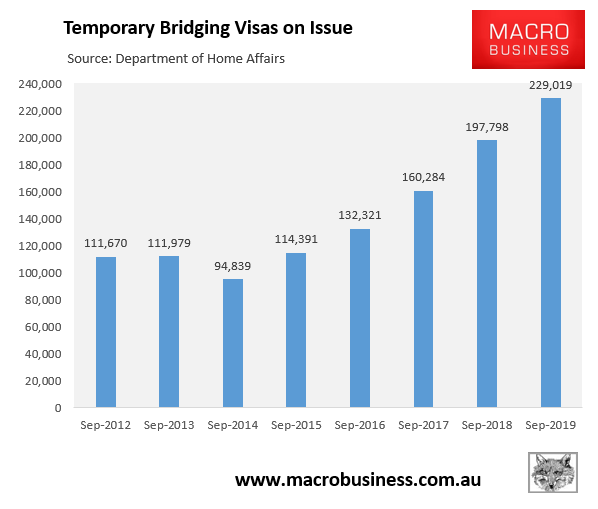 These bridging visas are usually granted to migrants awaiting decisions on applications for residency, and are viewed as a broad indicator of the efficiency and robustness of Australia's visa system.
The boom in bogus asylum seeker claims is also a key reason why Australia's Administrative Appeals Tribunal (AAT) has become overloaded and has a gigantic backlog: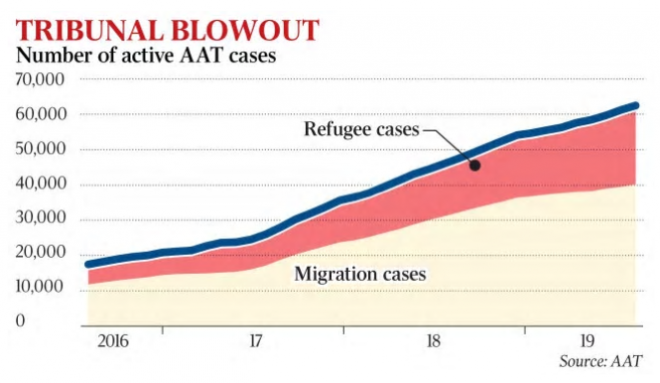 Each migration case at the AAT reportedly costs taxpayers between $2137 and $3036 to review. Thus, the blowout is bogus asylum seeker claims is costing Australians dearly.
As admitted by former high court justice, Ian Callinan, the rorting of Australia's visa system is well known within the immigration industry:
[Ian Callinan] said "almost everyone" with migration law experience had told him there were applic­ants and representatives who "game the system, well knowing there is an automatic entitlement to a bridging visa"…
Basically, those seeking to rort the system for personal gain can simply contact the immigration industry to set in motion the never ending AAT process. This then allows "temporary" visitors to extend their stays in Australia for work and the possibility of gaining permanent residency.
The obvious solution is to axe online travel visas for at-risk nations like China and Malaysia, which are the key drivers of bogus asylum seeker claims: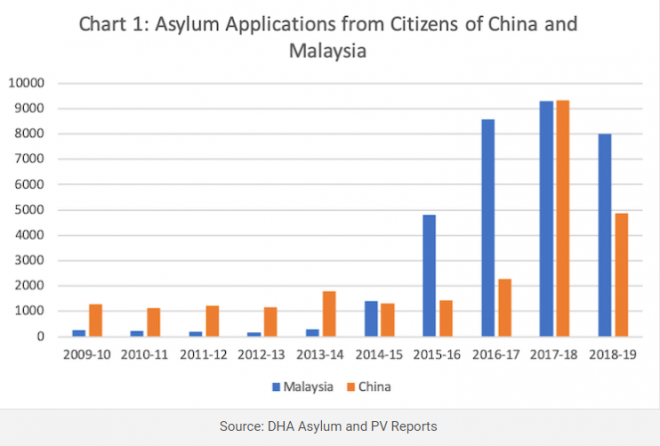 The federal government should also tighten the AAT process in order to close avenues of appeal to internationals refused a work or residency visa.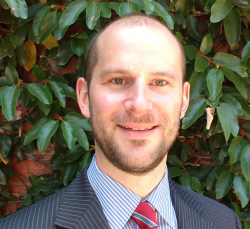 Latest posts by Leith van Onselen
(see all)