It's been a ceaseless gusher of drivel since the crisis started. Early last month, The Kouk blasted the decision to implement a travel ban on China:

The Kouk then called for the travel ban to be lifted:
  
He also played down the economic impacts:

Then, The Kouk slammed into reverse gear, warning of widespread economic damage from the virus and demanding massive stimulus:
    
Now, it's all about attacking those that did get it right:
Oh no:
We are seeing an array of Steve Keen wannabes starting to emerge saying "I called the crash".
Amazing that they were more prescient than every medical professional in the world.

— Stephen Koukoulas (@TheKouk) March 25, 2020
Amid reems of contradiction:
Not sure why some are advocating for people not to pay their rent. What next? Don't pay for food? Medicine? Petrol?
Idiots.

— Stephen Koukoulas (@TheKouk) March 24, 2020

With the housing market in lock down, the govt must pay everyone's rent and mortgage interest for the next 6 months. Eliminate stress in that area. NOW

— Stephen Koukoulas (@TheKouk) March 24, 2020
From time-to-time The Kouk makes sense. Most often when he isn't sending thought bubbles into the twittersphere.
Stop it, Kouk. Do your research and publish considered articles instead so you can make a useful contribution to public debate.
I never tweet for this reason.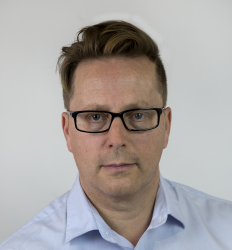 Latest posts by David Llewellyn-Smith
(see all)