Alan Kohler springs to life:
It's now clear to us all that the problem for authorities is to try to prevent the health system from being overwhelmed without causing an economic depression. That's with D, as in 10 per cent GDP contraction, not an R for a two-quarters recession, which is already a given.

Prime Minister Scott Morrison is trying to finesse it – announcing incoming travel "self-isolation" and banning events of 500 or more, while acknowledging that domestic spread of the virus is likely to grow.

Why not try to head it off with more drastic measures now, since he knows there are only 2000 intensive care beds and respirators in the country and he knows that these would fill up if only one per cent of the population got the disease, so that those with other life-threatening conditions would miss out?

…Even if an official total quarantine is not declared for a week or two, it's happening unofficially already. People who are fighting in supermarket aisles over toilet paper and pasta are not then going out to a restaurant for a nice relaxed meal.

…business cash flow is already collapsing – except for supermarkets it seems. And their time will come once the hoarders have hoarded.

The national cabinet will need to simultaneously announce drastic containment measures and unlimited support for businesses and those on variable incomes, like musicians and contractors.

There urgently needs to be a "bazooka" like the one announced by the German finance minister, Olaf Scholz, on Friday: he said there would be "no upper limit on loans" that the government-owned development bank, KfW, can provide to businesses, and they would also be allowed to defer billions in tax.

…Scott Morrison stands on the precipice of presiding over a depression. The conservative fiscal rule book needs to be thrown out.
Bravo, Alan.
Sack Phil Lowe if he won't print. Then drop an atom bomb of cash on small business and the unemployed while shutting us in for six months.
That's all you need and can do.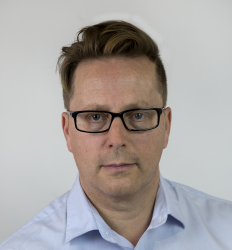 Latest posts by David Llewellyn-Smith
(see all)