With Australia's education industry already under pressure from a sharp drop in international student enrolments amid the coronavirus, those students that did manage to enrol are now pressuring universities to slash tuition fees because of having to shift to online learning:
For Vietnamese international student Loan*, who is studying at the University of Sydney, she says she wants to go home but the university suggests she does not leave at this time due to the current travel ban…

Loan is pleased that classes have been moved online in a bid to stop the spread of the virus, but she says the university should reassess the cost of the steep tuition fees as a result.

"One thing they need to improve on is the tuition fee, we pay lots of money for one semester. We only study online now which is unfair."

Questions over fees

Iris* is from Italy and has begun a campaign petitioning for the University of Sydney to give international students a rebate on their tuition fees. She says the university has handled the crisis management well but is angry international students like her will not receive a rebate of any kind.

"Students stranded in China have been offered discounts to study online. Since we are all shifting online now shouldn't we get a similar discount?" she said.

"Many students will be homeless and jobless this semester, surviving on couch-surfing and extra help from parents to not starve, and the university does not do anything. They do not deserve so much investment from our side. It is nearly $50,000 per year."

The petition has attracted more than 500 signatures…

In a statement provided to SBS News, a spokesperson for the University of Sydney said: "We're not currently planning to lower our fees. We're determined to maintain our focus on a quality experience for all our students and are working hard to ensure we can continue to safely conduct quality teaching and research during these complex times."
Since when has "a quality experience" been high on the universities' agenda? They are interested in one thing and one thing only with respect to international students: money.
The are a cash cows primed for milking and the universities will not give up the rivers of gold without offering stiff resistance.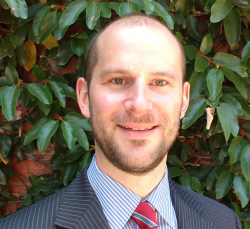 Latest posts by Leith van Onselen
(see all)