Bond markets. Whoa! Last night Treasury yields jack-knifed again:

Why is not clear. There was rumour and scuttlebutt around Trump's $1tr simulus. But inflation breakevens are crashing: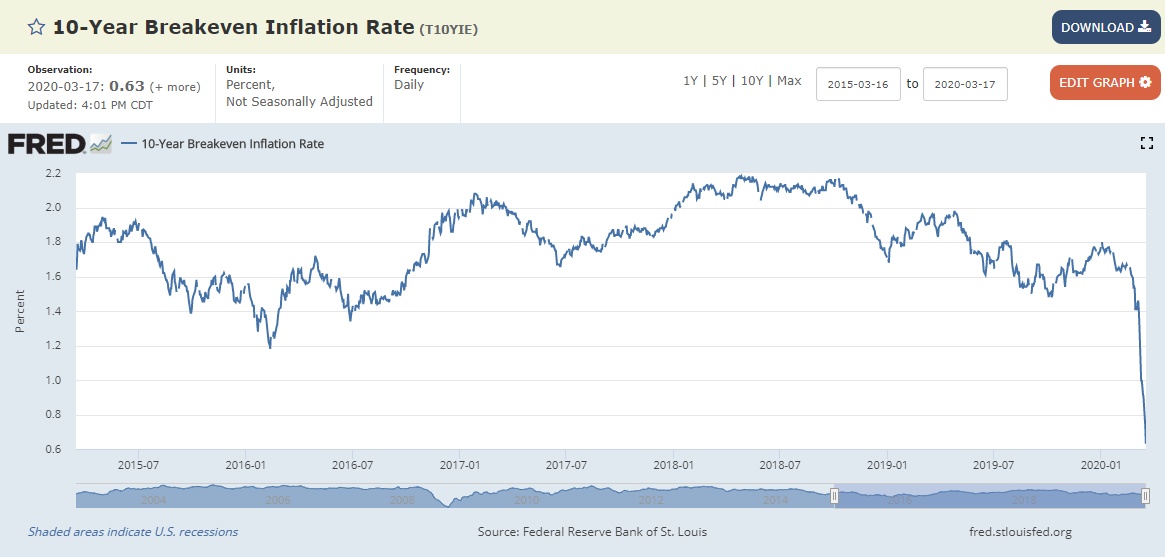 So the Treasury sell makes little sense in terms of a punt on a v-shaped recovery and/or fiscally induced inflation.
That leaves us with risk parity fund liquidation, notions of quantitative failure at the Fed or robots chasing everything around and causing volatility mayhem.
It's probably some toxic mix of all three. So, where to now?
The Fed has the power to crush this if it wants. It can just keeping buying its own bonds to infinity. The idea that bond markets can look across a potential depression to inflation does not hold water. But hysteria and robots are a powerful combination.
The best I can say is be diversifed.
As for Australia, the jack-knifing is underway here too:

And the curve is now pricing imminent and aggressive economic recovery!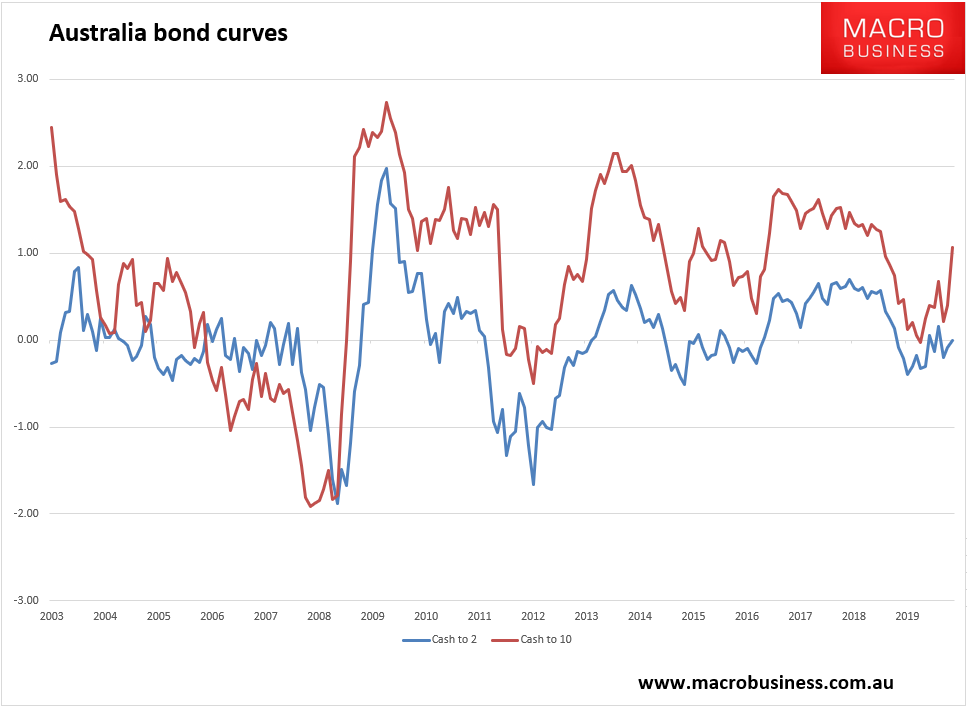 The RBA can and should squash this like a bug when Phil Lowe speaks tomorrow. He will be doing the world a favour.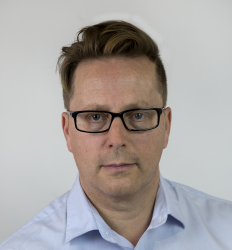 Latest posts by David Llewellyn-Smith
(see all)