Hospitality industry consultant Dean Jarvis has called for Victorian government intervention to assist a sector that has been hard hit by the coronavirus pandemic. He warns that Melbourne's cafes, bars and restaurants face collapse if the government does not step in. The federal government's ban on indoor gatherings of more than 100 people will add to the sector's woes, while Premier Daniel Andrews has warned that this threshold may need to be reduced if the health crisis escalates:
"The industry needs help. The whole industry is on the brink of collapse. It's not just small businesses and families, it's industry-wide, everyone is suffering and we need a little bit of help," he said.

He said a gift voucher initiative where customers pre-purchase vouchers could stimulate businesses "a little bit", but government intervention was the only thing that would really help.

"[Customers] have been dropping for a month. A lot of small businesses are already hanging on the edge," he said.

"Pubs, clubs, restaurants, it breaks my heart. It's like a ghost town out there"…

"Particularly for many businesses that have no turnover and therefore no income, so a tax break is not what they're after, they need cash and liquidity … to keep paying wages so workers can keep feeding their families."
It's not just the hospitality industry, it is the entire economy.
This is why we keep saying that the federal government must backstop the economy by providing immediate income support to both households and businesses. Traditional stimulus can come later once the virus has passed and economy enters the recovery stage.
For Australia, the most pressing issue is immediately lifting Newstart by $95 dollars a week (as proposed by ACOSS) and loosening eligibility criteria. This would provide a vital social safety net that protects the many people that will lose their jobs (as well as those unemployed already languishing), in turn providing an automatic stabiliser for the economy that prevents a deeper economic depression.
The Government should also implement a $2,000 a month taxable payment to both workers and ABN holders – a form of temporary basic income.
The Government must move quickly to avoid a household/small business liquidity shock and a deeper economic recession/depression.
Don't worry about going deep into public debt. This is an extraordinary event and the debt can be funded anyway via quantitative easing from the RBA.
The alternative is to do nothing and risk a complete economic meltdown and depression.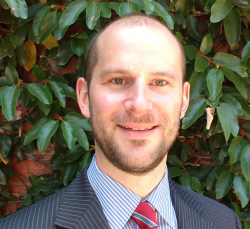 Latest posts by Unconventional Economist
(see all)