More than green shoots. Normalcy:

The rest of the big cities are the same. But public transport remains very subdued:
Meanwhile, the number of Metro passengers was also on the rise, with 1.1 million people transported by 9am, 334,000 more than Monday last week, although still 63 percent less than on working Mondays before the epidemic, Shanghai Metro said.
So traffic is exaggerated because nobody wants to breath that train carriage air. The latest charts from Capital Economics bear it out:

China will take the better part of Q2 to return to normal, and probably longer as the rest of the world shuts down.
Latest links from Sinocism:
2. The outbreak

陈一新:武汉抗疫形势呈现五大转变!疫情态势已从高位运行期进入中位运行期

Chen Yixin cites progress in the epidemic control in Hubei, says soon the new cases in the province will be between 10-100 per day, says there are now surplus hospital beds in Wuhan

Xinhua Headlines: Tracking down Wuhan's new confirmed COVID-19 cases – Xinhua |

a considerable number of the recent new cases are asymptomatic infected patients found in special places such as the detention centers, as the city has launched a "blanket search" to leave no coronavirus patient unattended, according to the Wuhan Center for Disease Control and Prevention…

Grid-based management in Wuhan has been running at full speed since Feb. 11, when the city's headquarters for epidemic prevention and control required all residential areas to implement closed-off management.

Wuhan has 8,700 grid-based community workers. Each worker takes care of 300 to 500 households, according to Luo Ping, deputy secretary of the Commission for Political and Legal Affairs of the Communist Party of China Municipal Committee of Wuhan.

Guizhou and Qinghai are the first provinces to announced date of the new semester for high schools, which will reopen as early as next week. Inner Mongolia, Shanxi, Gansu and Tibet have issued similar notices saying high schools are allowed to reopen after March 15.

Research paper predicts outbreak will level off in late April – China Daily

The outbreak of novel coronavirus pneumonia in China peaked in late February and will level off in late April, new research headed by respiratory scientist Zhong Nanshan predicted.

If the implementation of control measures were delayed for five days, the outbreak in the Chinese mainland would have tripled in size, according to a paper by Zhong and his team, published in the Journal of Thoracic Disease.

In Depth: How Early Signs of a SARS-Like Virus Were Spotted, Spread, and Throttled-Caixin

The new coronavirus that has claimed nearly 3,000 lives and spread to almost 50 countries was sequenced in Chinese labs — and found to be similar to SARS — weeks before officials publicly identified it as the cause of a mysterious viral pneumonia cluster in Wuhan, a Caixin investigation has found.

Test results from multiple labs in December suggested there was an outbreak of a highly infectious virus. However, the results failed to trigger a response that could have prepared the public, despite being fed into an infectious disease control system that was designed to alert China's top health officials about outbreaks.

The revelations show how health officials missed early opportunities to control the virus in the initial stages of the outbreak, as questions mount about who knew what and when, and whether these actions helped the disease to spread.

专栏 | 夜话中南海:敢言媒体的"问责" 实际上都是在帮习近平甩祸

就在今天,总部在北京的多维新闻网刚刚发表了一篇标题为《疫情尚未结束 "甩锅大战"已至?》的评论文章,说的是中国大陆媒体"财经"与"财新"日前同天各自推出事关武汉肺炎疫情防控的重磅报道,两家曾经源出一处的媒体,一个通过中国国家卫健委专家组匿名专家之口披露大量重要信息,另一个则是聚焦卫健系统的病原检测之争,让"新冠肺炎大规模爆发究竟是谁的责任"掀起了新一轮舆论战。

China's Decision to Leave Asymptomatic Patients off Coronavirus Infection Tally Sparks Debate – Caixin

China's decision to exclude individuals who carry the new coronavirus but show no symptoms from the country's public tally of infections has drawn debate over whether this approach obscures the scope of the epidemic, with a document received by Caixin showing a significant proportion of one province's cases show no symptoms.

In Coronavirus Fight, China Gives Citizens a Color Code, With Red Flags – The New York Times

A new system uses software to dictate quarantines — and appears to send personal data to police, in a troubling precedent for automated social control…

People in China sign up through Ant's popular wallet app, Alipay, and are assigned a color code — green, yellow or red — that indicates their health status. The system is already in use in 200 cities and is being rolled out nationwide, Ant says.

Beijing reports two imported virus cases from Iran – China Daily

The two new patients in Beijing are both from Gansu province. They took part in an activity in Iran with one of the confirmed patients from Ningxia on Feb 18 and were diagnosed with novel coronavirus pneumonia on Saturday.

Businesswoman quarantined in Beijing over coronavirus says be prepared – CNBC

The Aeroflot flight she boarded on Friday in Moscow had two passengers infected with the virus. As a result, she is now quarantined in a Beijing hotel.

Normal services return at city hospitals – SHINE News

After adding more staff and improving procedures, hospitals in Shanghai were operating smoothly on Monday, when general outpatient services fully reopened and specialist outpatient clinics, inpatient and surgical services gradually became accessible again.

177 quarantined after man showing no symptoms in East China confirmed with COVID-19 infection – Global Times

Authorities in Hefei, East China's Anhui Province, reported a COVID-19 case on Monday whom showed no symptoms, forcing 177 people to be put into quarantine.

Gov't works to curb imports of infections – China Daily

Cui Aimin, director-general of the Foreign Ministry's Department of Consular Affairs, said that if the situation in those countries worsens, the Chinese government will help bring Chinese citizens staying there back to China…

China will closely follow the development of the epidemic in other countries and strengthen communication with those countries to reduce unnecessary cross-border travel and ensure its foreign exchanges and cooperation won't suffer major impact, he said.

China ready to supply coronavirus testing kits to the world – Global Times

Global demand for COVID-19 testing kits is likely to surge in the coming days as new cases of the virus arise daily in the world, and Chinese firms have the ability and are prepared to help supply that demand to countries in Asia and Europe, as well as the US, industry players told the Global Times.

Chinese customs roll out measures to fight epidemic – Xinhua

Customs across the country have kept a close eye on the epidemic at home and abroad, conducted risk assessments with gathered information and rolled out countermeasures at ports all over the country, Lin Wei, an official with the General Administration of Customs (GAC), said at a press conference Sunday.

China's daily face mask output exceeds 100 million – ECNS

The daily production of masks, including ordinary masks, surgical masks and medical N95 masks, reached 116 million units on Feb. 29, 12 times the number on Feb. 1, greatly easing the supply and demand gap during the fight against the novel coronavirus.

Beijing releases penalty on people involved in coronavirus-infected released inmate case – Xinhua

The released inmate surnamed Huang entered Beijing through an expressway toll-gate in a private car on Feb. 22, according to an official with the city's discipline watchdog.

The official said the auxiliary police at the toll-gate and employees of the property management office of the community where Huang lives failed to faithfully perform their duties as required in Beijing's epidemic prevention and control work. The hotline personnel of the Beijing center for disease control and prevention (CDC) also gave misinformation when being asked by Huang's relative whether she could enter Beijing or not.

Question: How is the announced investigation in the the circumstances surrounding Li Wenliang's silencing going? This Beijing investigation went much faster…

At least 16 officials, including the head of Hubei justice department and Beijing's CDC, are sacked, disciplined or put under further investigation for allowing a coronavirus-infected prisoner to leave Wuhan and came to Beijing. The joint investigation team led by the ministry of justice announced their investigation results on Monday, saying the prisoner was able to make the trip because these officials didn't do their job properly in implementing the lockdown. All future released prisoners will be kept in Wuhan until the lockdown is lifted.

Chinese laboratory that first shared coronavirus genome with world ordered to close for 'rectification', hindering its Covid-19 research | South China Morning Post

The Shanghai laboratory where researchers published the world's first genome sequence of the deadly coronavirus that causes Covid-19 has been shut down.

The laboratory at the Shanghai Public Health Clinical Centre was ordered to close for "rectification" on January 12, a day after Professor Zhang Yongzhen's team published the genome sequence on open platforms. It closed temporarily the following day.

A total of 25 doctors or nurses have died on duty combating the coronavirus, according to Caixin.

According to CCTV, Dandong, the town bordering North Korea, just announced that all foreigners coming into the city after Feb 12 will have to go through nucleic acid testing for coronavirus. The notice said the measures are needed because of the "severe situation in Japan, South Korea and other neighboring countries".

Quarantine Cooking: Finding Relief from Coronavirus Anxiety in the Kitchen | The New Yorker

---

3. Economy

Coronavirus Craters China Manufacturing Index – WSJ $$

The Caixin China manufacturing purchasing managers index's 40.3 reading in February was the lowest since the survey began in April 2004, Caixin Media Co. and research firm Markit said Monday. It was down from 51.1 in January and well below the 50 mark that separates expansion in activity from contraction…

China's official National Bureau of Statistics manufacturing gauge earlier showed the steepest monthly contraction on record.

Both track business sentiment among purchasing managers, but the Caixin index more closely tracks small private manufacturers while its official counterpart focuses more on large state-owned ones.

China's Stock Traders Are Making a Big Bet on Fiscal Stimulus – Bloomberg

The stock moves mark a shift in investors' policy expectations after data for February showed manufacturing activity tumbling to the lowest levels on record. The economic fallout from the coronavirus outbreak — coupled with China's cautious stance on monetary stimulus — is now spurring bets of more fiscal spending by the government.

China Allows Banks to Delay Bad Loan Recognition on Virus – Bloomberg via Yahoo Finance

Qualified small- and medium-sized businesses nationwide with principal or interest due between Jan. 25 and June 30 can apply to delay repaying their debt, the China Banking and Insurance Regulatory said in a joint statement with the central bank on Sunday. In Hubei province, the epicenter of the outbreak, the waiver applies to all companies, including large firms, according to the statement.

Chinese banks are taking extraordinary measures to avoid recognizing bad loans, seeking to shield themselves and cash-strapped borrowers from the economic fallout of the epidemic. Regulators told lenders not to downgrade loans with missed payments or report borrowers' delinquencies to the country's centralized credit-scoring system before the end of June, according to the statement.

The statement – 关于对中小微企业贷款实施临时性延期还本付息的通知

In Depth: China's Local Governments Find It Hard to Make Ends Meet – Caixin

Local governments are generally not optimistic about their fiscal situation in 2020. Of the 29 provincial-level regions which have released fiscal revenue targets, 22 of them set lower growth targets than last year…

Zhang Yu, chief macroeconomic analyst at Huachuang Securities Co. Ltd., said the epidemic would make even the lower fiscal revenue targets hard to meet, and some might need to be revised…

As far as there is a solution to this problem, it will come on two fronts: broadening income sources and reducing expenditures.

To save cash, multiple local governments have vowed to cut their daily spending, including Beijing

Yicai Global – Alibaba-Backed Baicheng Goes Under as Virus Wreaks Havoc on China's Travel Sector

Baicheng, which specializes in outbound travel and visa applications, does not have enough funds to remain in business, the firm said in an internal notice seen by Yicai Global on Feb. 29. At a shareholders' meeting, it was decided that the Beijing-based company should declare insolvency and wind up operations.

Airborne Nitrogen Dioxide Plummets Over China – NASA

"This is the first time I have seen such a dramatic drop-off over such a wide area for a specific event," said Fei Liu, an air quality researcher at NASA's Goddard Space Flight Center. Liu recalls seeing a drop in NO2 over several countries during the economic recession that began in 2008, but the decrease was gradual.

Monday commuting traffic approaches normal levels – SHINE News

Meanwhile, the number of Metro passengers was also on the rise, with 1.1 million people transported by 9am, 334,000 more than Monday last week, although still 63 percent less than on working Mondays before the epidemic, Shanghai Metro said.

China's Push to Jump-Start Economy Revives Fake Data Worries – Bloomberg

This phenomenon is playing out in Zhejiang province, an industrial hub on the east coast, in the form of electricity usage. At least three cities there have given local factories targets to hit for power consumption because they're using the data to show a resurgence in production, according to people familiar with the matter. That's prompted some businesses to run machinery even as their plants remain empty, the people said.

Bitter harvest for China's farmers as coronavirus keeps country in lockdown | South China Morning Post

Li Guoxiang, a researcher at the Rural Development Institute at the Chinese Academy of Social Sciences, said there was still time for things to return to normal, given that most planting started in March in most areas.

But fewer crops might be planted. "Enthusiasm among farmers to grow crops would be dampened if they expect it will be more difficult to buy fertiliser and seeds," Li said.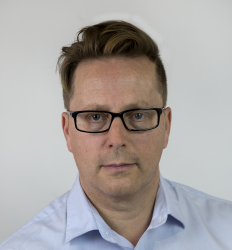 Latest posts by David Llewellyn-Smith
(see all)