Via Roday Lay at Livewire:
The only government measure that is likely to stave off deep recession / depression risk is extending a government (tax payer funded) first loss debt program to the banks and, in turn, on to the SME sector. Similarly, the only thing that will save Qantas and Virgin is a tax payer funded bailout.

But if the tax payer is being asked to, in effect, act as a distressed debt investor then it incumbent on the Government to do so with the stipulation of a component of equity upside – equity warrants, in effect. Just as any distressed debt investor would do so.

This would dilute existing shareholders. But so it should. Such investors enjoyed the full upside return, knowing the risk of the highly leveraged airlines sector. It is not the job of tax payers (mainly the younger and uninvested) to bail out the investors (mainly the older and, in many cases, non tax payers). If you invest in the markets then, by extension, you are an advocate of capitalism. And in capitalism, as Milton Freidman said, there is no such thing as a free lunch.

Just as the GFC led to a decade long binge on cheap money, in turn leading ultimately to the greatest marginal call of all time when the music stopped, a massive fiscal bailout will lead to significant future and inter-generational wealth issues (add that to an already significant list regarding the latter). And that'd be just another case of kicking the can down the road, and which will raise its head at another, unexpected point in time.
Yep. Beyond market integrity and social licence to operate there is another very good reason for driving a hard bargain, inadvertently summed up by a gormless Kouk:
When we get through this & the govt has -say- $1 trillion of gross debt, I would support a 2% rise in GST, a 2% rise in income tax for those earning over $100k (among other things) to reduce debt
But only when the economy is sound
Having govt debt at $1 trillion may be necessary

— Stephen Koukoulas (@TheKouk) March 19, 2020
If governments do not take equity, convertible notes or other forms of ownership that can be cashed out later at huge profits then it will be you and me that is bailing out corporations via higher taxes and charges.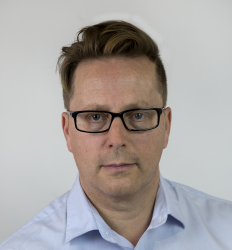 Latest posts by David Llewellyn-Smith
(see all)