Prime Minister Scott Morrison says the states and territories will impose a six-month moratorium on renters being evicted on account of financial distress resulting from the coronavirus pandemic. He says landlords need to work with their tenants and banks to come up with agreements that are of benefit to all parties. The moratorium proposal is part of the notion of 'hibernating' businesses until the worst of the pandemic is over:
"The most significant of those is that states and territories will be moving to put a moratorium on evictions of persons as a result of financial distress … for the next six months," [Prime Minister Scott Morrison] said…

Mr Morrison underlined the need for landlords to work with their tenants and banks on solutions, which should start immediately.

"We need you to sit down, talk to each other and work this out," he said…
The Real Estate Institute of NSW has slammed the idea:
Real Estate Institute of NSW chief executive Tim McKibbin said the industry body feared the government would remove tenants' obligations to pay their rent…

"By removing the obligation of a tenant to pay rent, merely transfers the difficult financial circumstances of the tenant to the landlord."
Renters in Australia generally have lower incomes than home owners and usually work in less secure employment. Therefore, they are highly exposed to any acute economic fallout from the coronavirus.
We also know that over one-third of mortgages in Australia are for investment purposes, many of whom would likely be unable to meet their repayments if their tenants stopped paying rent.
Rather than resorting to convoluted measures like rental moratoriums, the federal government should instead provide direct cash assistance on a non-discriminatory basis to every adult Australian via a temporary universal basic income (UBI) of $1500 a fortnight. This way, almost every Australian would be able to meet their basic living expenses while the economy is placed in 'hibernation' to fight the coronavirus.
A temporary UBI is the simplest and best form of support during these unprecedented time.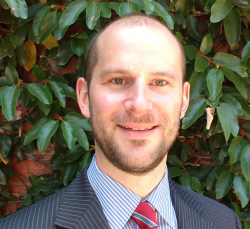 Latest posts by Leith van Onselen
(see all)