Former Treasury official Steven Hamilton has urged the federal government to increase the wage subsidies for small and medium enterprises in response to the pandemic. He warns that the SME sector will be "completely wiped out" if the government does not act, while the nation will face a long and deep recession. Andrew Boak of Goldman Sachs agrees that the government's existing wage subsidy measures will not be sufficient to avert large-scale job losses:
"The Australian government needs to move or the small and medium business sector is going to be completely wiped out and we will be in a deep and long recession," [Hamilton said]…

"Other countries are subsidising wages to a way bigger degree because cutting business taxes won't keep them afloat.

"We need to throw ideology out the window and the government needs to insure this huge hole in income"…

Goldman Sachs economist Andrew Boak said the government's injecting up to $100,000 into SMEs, via refunding monthly and quarterly PAYG withholding tax paid on behalf of employees, wouldn't be enough to prevent mass job losses.

"By linking this payment to income tax withheld, we are wary that this wage subsidy may not sufficiently incentivise 'labour hoarding', as many businesses will be operating with negative cashflow"…

Treasurer Josh Frydenberg said the Morrison government looked at the British model but "that would be creating a whole new system".

He said it was much faster to use the existing tax and transfer system.

Furthermore, the British system did not help sole traders, he said.
All of these schemes are too slow and too complicated. They require businesses to apply, accessibility criteria to be met, and bureaucrats to make decisions. They will overload both MyGov and Centrelink, and lead to adverse situations like we witnessed on Monday when thousands lined up outside Centrelink to gain benefits. This was the opposite of "social distancing" and likely helped spread the virus.
What we need is a simple rescue package that can be implemented almost immediately with minimal fuss, leaves nobody behind, and that does not require any applications or decision making by bureaucrats.
A temporary universal basic income (UBI) fits this mold perfectly, relieving financial pressures and effectively paying everyone to stay home – exactly what the country requires to slow the pandemic.
This UBI could work as follows:
Every taxpayer and welfare recipient receives a $1,500 taxable income payment each fortnight for three months, with an option to extend the scheme for another three months if necessary.
Business owners that have been forced to close, and have stood down staff, are not required to pay sick leave or entitlements while the UBI is in effect.
The amount of tax owing will be worked out during the subsequent annual tax returns process.
The benefits of this UBI are as follows:
Speed and simplicity: the UBI can be implemented within a fortnight during the usual welfare payments cycle. Every taxpayer and welfare recipient receives the payments, so there are no eligibility hoops to jump through.
UBI would ensure that everybody can meet their basic living expenses over this difficult time.
Small businesses would be able to close their doors and pause their operations without having to pay their staff, which is usually their biggest expense.
Because it is universal, it avoids 'picking winners' and leaving losers.
The only negative from a UBI is that those that retain their jobs and maintain their salaries will unnecessarily receive additional welfare support. However, this concern is mitigated by the fact that a significant proportion of this income would be paid back via the tax system when they lodge their annual tax returns.
In summary, a temporary UBI provides an economic and social safety net that would avoid a household and business liquidity shock. It would ensure that the Australian economy does not descend into another Great depression with widespread business collapses, mass unemployment, and poverty.
It would also pay non-essential people to stay home so that they don't spread the virus.
It is the simplest and speedy option that beats small business wage subsidies hands down.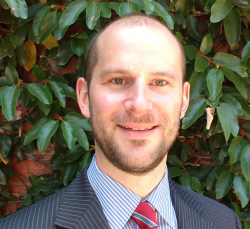 Latest posts by Leith van Onselen
(see all)