Concerns over the coronavirus have yet to infect Australia's property market, with pre-auction sales reaching a 10-year high in Melbourne:
In February alone, 16.7 per cent of properties up for sale in Melbourne — or 587 properties — sold prior to auction, Domain data shows, and the proportion hovered between 16.6 per cent and 16.8 per cent in the last three months of 2019.

It's well above the 11.2 per cent recorded in February last year and also higher than during 2017, when property prices across the city first peaked.

Domain senior research analyst Nicola Powell said before-auction sales had jumped back in October last year…

While early offers can make a sale quicker for buyers, for vendors it can relieve the pressure of going through a formal auction…

Gary Peer, of Gary Peer and Associates, said properties popular with buyers would always have pre-auction offers in hope they would not have to face bidders forcing the price higher.

"When it comes to buying or selling before auction, the buyer has an opportunity to beat out the competition and make sure the emotional bidder doesn't step up to the plate," Mr Peer said…
Some so-called housing experts believe the housing market will magically avoid the economic fallout from the coronavirus. For example, here's ANZ:
ANZ economist Adelaide Timbrell says a short-term impact on the housing market [from the coronavirus] is unlikely, given ultra-low interest rates and pent-up demand from buyers pushing the market forward.

"While we're seeing huge impacts on consumption and oil prices, the property market is a bit more sheltered in the short term," Ms Timbrell said.
Whereas Jonathan Chancellor is moderately concerned:
But I do worry about its impact on the housing market. Perhaps not immediately as rates are so low, and so many borrowers are ahead in their payments and can dip into these if required.

Additionally many more property owners now have a second property, which means this time if required they will sell their investment property and stay in the family home.

Last time the banks simply evicted homeowners from their own homes across Sydney when they'd lost their jobs and fell behind on the then rather high interest repayments.

Of course the debt is substantially higher these days.
Damien Klassen, the Head of Investments at the Macrobusiness Fund, nicely encapsulated why the housing market is facing its Wile E. Coyote moment:
Pundits on every channel have emerged, suggesting a small economic dip followed by a massive stimulus package means that it is time to bid expensive houses even higher.

Meanwhile, in the real world: 

Central banks around the world are cutting rates to try to get in front of a looming economic shock 

Corporate debt markets are shut. Corporate debt levels are at record highs. Corporate interest rates are spiralling higher. Supply chains have been smashed for manufacturers. Demand has been smashed for services. The probability of a corporate debt crisis is high.

Coronavirus lockdowns are circling the globe. There is no short term fix.

Even the "economy is doing great" Australian government is preparing the biggest fiscal stimulus since the financial crisis to fight off looming increases in unemployment

The attitude is the housing market is bullet-proof, ScoMo has its back and that all investors have to fear is fear itself.

Unemployment holds the key… Perth showed us that during the same 2012-17 period:

A globally co-ordinated massive fiscal stimulus might change my mind. But in the current fractured political environment, I'm going to file that under "I'll believe it when I see it".

Our regulators, governments and central bank have wasted most of the good policy options in a desperate attempt to hold and already expensive house market at high levels. Now we have a genuine external shock, most of the remaining policy options are bad ones.

I have no doubt our housing-obsessed government will try many of those policy options. But they won't work.

Housing booms don't normally finish because governments want them to. Booms usually end in spite of governments (captured by vested building interests) doing all they can to extend the boom.

The most likely outcome is the same here. The real unknown is how much longer the housing market will levitate before realising there is no solid ground underneath.
Spot on.
While current momentum in the housing market is strong, Australia will very likely follow other nations into a complete shutdown. If so, schools will close. Public gatherings will cease. Workers and children will be quarantined at home. Consumption spending will cease, potentially leading to widespread business failures. Confidence will crash. And banks will see severe stress in business loans plus credit tightening.
The entire Australian economy will be severely impacted as unemployment skyrockets.
This scenario will inevitably spillover to Australia's housing market with virtually zero transactions for six months.
Now is not the time to be loading up to the gills in debt to secure a grossly over-priced home.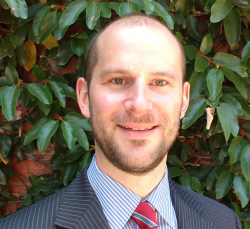 Latest posts by Leith van Onselen
(see all)