According to Realestate.com.au, Australia's first home buyers (FHBs) are unperturbed by the coronavirus outbreak and continue to pile into the property market, fueled by federal government subsidies and record low mortgage rates:
Realestate.com.au data revealed activity from first homebuyers – which hit a 10-year peak in December – remained high in the recent month despite uncertainty over how the virus would affect the market.

The listing group's chief economist Nerida Conisbee said government benefits were proving a strong incentive for first-time buyers to stay active in the market…

"First-home buyers may be just as stretched as everyone else but they still need a place to live," Ms Conisbee said. "They also, traditionally, become more encouraged when they sense there is better buying."

Ms Conisbee added that while the first homebuyer market remained resilient, it could easily change given nothing like the COVID-19 pandemic had been witnessed before. "It's hard to know what will continue, things are changing daily," she said…

Smartline mortgage broker Ben Dennis said many first-home buyers were eager to get into the market while they could. "We're in uncertain times but there are people with good jobs who aren't as worried," Mr Dennis said…

"First-home buyers seem less fazed by coronavirus…
The problem with this sort of analysis is that it is backward looking.
There's no doubt FHB demand was booming up until January, as illustrated in the next chart: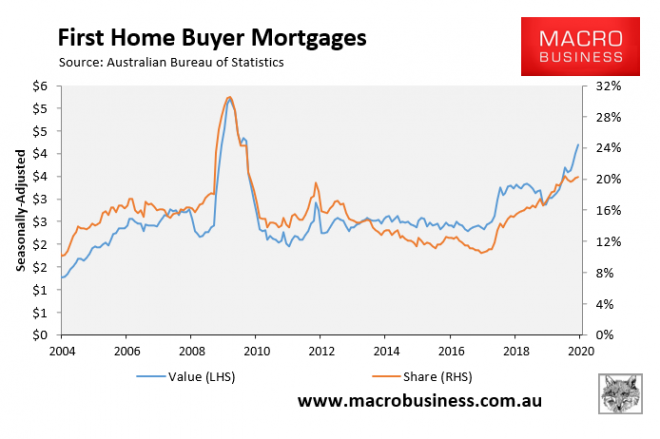 However, that was well before the spread of the coronavirus and the current shut down.
Now, forecasters are predicting that the unemployment could triple to more than 15%, with two million Australians made unemployed.
Even at just 7% unemployment, Martin North projected that mortgage stress would surge another 4.5% (see next chart). Add 15% unemployment into the mix and the picture is dire.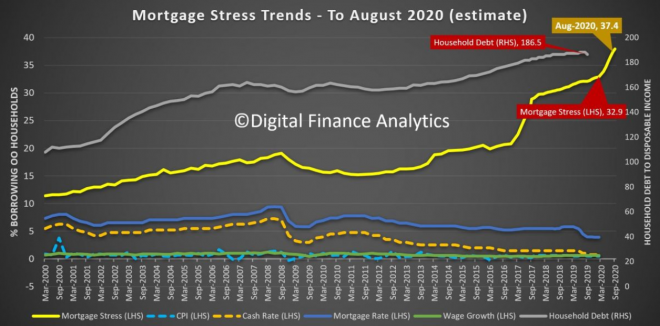 Blind Freddy can see that housing demand and prices will tank as unemployment surges and incomes take massive haircuts.
The housing market cannot defy economic gravity. A lot of overstretched recent buyers will experience great pain, with some sadly losing their homes.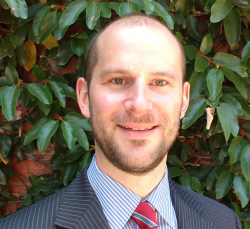 Latest posts by Leith van Onselen
(see all)