Ben Bernanke's famous memoir of the GFC is aptly titled. When the western banking system was at the brink of disaster, Bernanke did what was necessary to prevent it.
This involved tearing up the rule book.  Meeting schedules were abandoned. Traditional principles set aside. Worries about everyday central bank indicators were dumped.
In their place was put a spirit of bold innovation and the commitment to do whatever it took to prevent the catastrophe.
At the end of the day, that's what a central bank must do. It is the lender of last resort. And when the last resort comes it must find a way to lend. This will vary based upon the nature of each crisis. Hence the need for courage and willingness to step into the unknown.
That time is at hand for Australia.
Markets need as much support as is available. Otherwise the virus paralysis is going to make this equity and credit crash into a new great depression.
The Australian yield curve is buckling under the weight. The ultimate safe haven asset, soverign bonds, is beginning to sell into the disaster and the yield curve steepen when it should be flat as a pancake. This is lifting the risk free rate and feeding back into equity market selling.
This will also pressure bank funding costs all the more, when RMBS and term debt markets are already shut. Not to mention threaten corporate debt, the lifeblood of daily funding flows for the largest employers in the economy.
Such a circumstance must not be allowed to develop. The virus is still spreading and major blows to profits are ahead. Markets must be calm enough to absorb those losses over time or the virus will kill off the entire global economy with it.
The RBA must call an emergency meeting today. It must cut its last 25bps and announce its new yield control quantitative easing measures.
Find the courage to act fellas, this is your moment. The only real reason you are employed at all. Don't look to the media or banks or parliament house or anywhere else for advice.
Only the RBA can bring calm to credit and equity markets when they dislocate and it must do so now.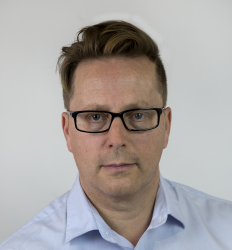 Latest posts by David Llewellyn-Smith
(see all)