Did you ever wonder what it's like to be Donald Trump gambling billions of debt even as you skirt bankruptcy? Well..now you know.
Gottiboff writes today along similar lines to me this morning. It is worth reiterating:
The huge rise on Wall Street — the biggest since 1933 — was no accident.

US President Donald Trump called major investment houses to tell them that he planned to take on the medical establishment and ease the clamps in the US economy after Easter. At the same time the massive US stimulus bill looked like passing the Congress and the US Federal Reserve was out there printing money by buying US bonds, including corporate bonds.

Trump first declared that he wanted the US economy to reopen by Easter.

…Then Trump and Vice President Mike Pence arranged a call with Wall Street's top investors and hedge funds, including Third Point, Blackstone, Vista Equity, Intercontinental Exchange and Paul Tudor Jones, hedge fund manager and co-founder of JUST Capital.

…At the end of the call, the "buy, buy" signal a went out and Wall Street surged. And once it started to move, computer-driven "buy signals" appeared from all directions.
This is not just a gamble on the US presidency. It is a gamble with tens, if not hundreds, of thousands of American lives. It is entirely and unforgiveably insane.
If the US is the next Italy then Donald Trump has just committed economic, social and political suicide on behalf of his nation. To my mind, he just lost election whatever the outcome, simply by placing the bet in the first place.
Worse, Italy is exactly where we see the US going. Consider for a moment that the US has done 200k virus tests now to produce 50k infected. 1 in 4 are testing positive:

The current rate of infections is doubling every 2-3 days:

The US should be entering total shutdown. At this rate, we will see 6.4m infected Americans by Trump's Easter reopen. That would push 1.3 Americans into hospital and clearly skyrocket the mortality rate.
At that point it is impossible to stop the pandemic and it could infect the entire nation within another three weeks.
This is not going to happen. The private sector and states will rebel. The US population is also quite spread out so that will help. There will be some curve flattening.
Even so, thanks to Trump, the US will register by far the worst Wuhan flu outcome globally.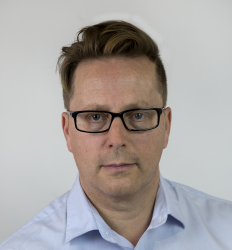 Latest posts by David Llewellyn-Smith
(see all)