Via The Australian:
Small and medium-sized businesses employing eight million workers will be given up to $25,000 in cash, and instant asset writeoffs will be extended to 3.5 million businesses, under a stimulus package worth almost $18bn.

Pensioners will also be the key beneficiaries of a household cash payment to be ­announced on Thursday, under Scott Morrison's plan to keep employers afloat and ­save jobs during the coronavirus crisis.

The first instalment of the plan, which comes on top of a $2.4bn health package, will leave the door open to scaling up the stimulus ­beyond the budget, should the global health crisis deepen.

…The largest component will be a $6.7bn cash rollout to about 700,000 small to medium-sized businesses, worth up to $25,000 each. It will use the PAYG withholding tax system to assess the needs of struggling firms.
"Assess the needs of struggling firms". That's the key. Will it be a grant for whatever purposes? Or will the employee have to remain at work? If it is the former then unemployment spike anyway. If it is the latter it is a mass virus spreading stimulus.
It can't, surely, be the latter can it? From Domain:
Prime Minister Scott Morrison will on Thursday unveil a stimulus package expected to reach $15 billion, aimed at keeping more than 700,000 small to medium business nationwide "humming" and more than 120,000 apprentices and trainees in work.

The multi-billion boost – the first since the Rudd government's 2009 response to the global financial crisis – will also provide one-off cash bonuses to Australia's 2.5 million pensioners and 680,000 Newstart recipients to stimulate consumption and tax breaks for small businesses to invest in new items such as tools, cars and kitchen equipment.

He said a $6.7 billion investment in 690,000 small and medium businesses would "supercharge" the employers of about 7.8 million Australians, with a cash flow boost to invest and protect jobs.
By "humming" does ScoMo mean the workers must be working for bosses to get the subsidy? It is a good idea as a form of holiday pay. But it is the worst idea imaginable if the largesse only arrives so long as people keep their social contact exposure up. It must be the former.
The investment write off won't work given who will invest into zero demand and risk death by doing so?
Any Newstart bonus is good but should be permanent.
The pensioner bribe is stupid given it incentivises the most vulnerable get out and see what illnesses they can catch.
$18bn is not a bad number (around 1% of GDP) and it is good that it will rise. Recessionberg reckons he'll roll most of it by June! But it will only work to mitigate economic fallout if employees see the dough without having to die for it.
Which means that it won't work anyway given they'll be at home.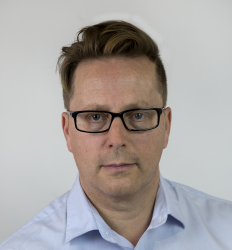 Latest posts by Houses and Holes
(see all)