Via Damien Boey at Credit Suisse:
Over the past few days, we have seen the stimulus headlines come in thick and fast:

The US government has come up with a coronavirus stimulus package with bipartisan support, with payroll tax recovery to be debated at a later date.
The Fed has just cut rates all the way down to 0-0.25%, and promised to buy $700 billion in Treasury and mortgage bonds.
The RBNZ has cut rates by 75bps to 0.25%.

And of course, the Australian government announced its fiscal stimulus package earlier last week.

Moving in the opposite direction to these stimulus announcements are various travel bans. As most of us are now already aware, Australians are now under advice not to travel, and those that return home are required to isolate themselves for 14 days. Many corporations are also taking measures to minimize the risks of infections in their workplaces.

In our view, the global economy needs an extended shut down phase to buy time for COVID-19 containment and the development of adequate treatment. Authorities need to buy time for this to happen, by shoring up funding for entities that do not have the means to handle the shutdown phase.

What we have seen though are:

A slightly late attempt at shutdown in most Western economies, after the virus has already started to spread (especially among some high profile figures).
Attempts to stimulate activity, but for the cautiousness and suspicion of private sector agents.
Attempts to limit the financial market fallout from the shutdown phase, even though a cleansing event was quite necessary, and indeed, irrepressible in the volatility-targeting space.

Importantly, we have not seen much in the way of targeted, and meaningful financial support for distressed entities.

In other words, we have seen a policy response that could be described as conflicted at best, and counterintuitive at worst. We have treated the economy like COVID-19 patients – by addressing the symptoms after the fact, without having the cure.

Therefore, the down cycle in the economy has become deeper than it needed to be, creating more downside earnings risks for credit equities. Many investors have become wary of catching falling knives, even though valuations have improved considerably.

Having said all of this, even though we have arguably seen the wrong medicine for the times, we have also seen acceleration of the destruction. We won't go so far as to call this "creative destruction" – but from an asset pricing point of view, the entry points for equities and commodities have improved considerably. On the other hand, portfolio risk for risk parity investors has become extremely concentrated in bonds at a time when illiquidity has started to get out of hand (just look for example at the large pricing gaps between on- and off-the-run bonds, as well as the spreads between bond exchange traded fund values and underlying bond securities). And adjustment in credit has been uneven across investment grades. Moreover, we are starting to see USD funding dry up in offshore markets, as evidenced by widening cross-currency basis swap spreads.

We are quite concerned about illiquidity in major markets. Never mind whether one thinks that something is cheap or expensive on a through-the-cycle basis – if there is no liquidity, we can see "gappy" price movements, and fire sales of assets. Moreover, it is unclear whether the Fed's "scorched earth" policy of rate cuts and quantitative easing will ultimately improve bond market liquidity. After all, we have seen the BoJ pursue these measures in the past, only to find that poor implementation can exacerbate illiquidity.

More generally, we are concerned that the volatility shock that started with COVID-19, will take a life of its own, now that liquidity has become a problem, and risks have become concentrated in the fixed income space. This could well have secondary, and negative implications for equities.

That said, the Fed seems to be aware of the dislocations in money markets, and has the means to deal with them, even though it has not done so in earnest just yet. We have not seen yet the opening of swap lines between the Fed and non-G5 central banks. Nor have we seen any major announcements on the establishment of the mythical "standard repo facility" (SRF).

For now, we take comfort from the risk premia on offer in the alpha, rather than beta space. Equities are not cheap in an outright sense – but the market is bifurcated between expensive quality and value names. And while the value space will no doubt experience earnings risks from de-leveraging – we think there is scope to embrace positions in its distant cousin – reversal, or anti-momentum – if for no other reason than that the defensive end of the spectrum has become too crowded, and too vulnerable in illiquid times, let alone the possibility that the policy response will work at some point. As passive investors exit the back door backwards, they will experience "three stooges" syndrome – and will not be able to all get out the same door at the same time, without experiencing pain.

Finally – a word on beta. US equity valuations in aggregate have not become compelling relative to bonds. In aggregate, US equities are still offering lower returns than bonds on a long-term basis. As noted earlier, there is scope to debate where the opposite ends of the equity market sit on this valuation basis. But as the debate rages, it is important to note that the commodity valuations are becoming outright compelling relative to bonds. And should bonds experience any upward re-rating of inflation expectations, commodities are the natural beneficiary, as inflation hedges. For further discussion, please see our recent article "Better than bonds" dated 9 March 2020.
They have umlimited ammo and will fire it as needed.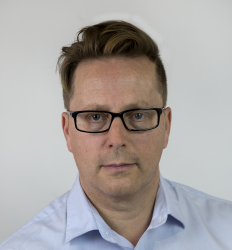 Latest posts by David Llewellyn-Smith
(see all)