Chris Richardson taking a shot at redemption:
Deloitte Australia has produced the attached document – as a declaration of what Australia needs to do to combat the, in particular, economic and business impacts of COVID-19, and to provide a summary of policy responses across federal and state/territory governments to date.

In a nutshell, the Deloitte Access Economics view is:

This is a 'whatever it takes' moment for Australia – for large scale, new, and unconventional fiscal and monetary policies.
Fiscal measures need to serve three main purposes:

Assist businesses to overcome immediate cash flow issues and financial stress
Support workers to immediately manage their loss of income and associated cost of living pressures
Support those who are having difficulty managing for themselves, who are unemployed, or have reached the age in life where work is a thing  of the past.

The building blocks for these measures are largely in place under the current packages across the federal and state and territory governments.
However, they largely require both businesses and individuals to take on or defer some type of debt – and therefore don't ultimately solve the fundamental issues over time, namely, the broken relationships between consumption and production, and spending and income.
So, while current measures are designed to support businesses and workers in an economic holding pattern until the pandemic is controlled, this needs to be done without producing perverse economic impacts over time and with a view to recovery.
Fiscal measures designed to support recovery will need to wait until the pandemic is controlled, though planning  for them must begin now.
What is needed is reassurance for Australians that they  can, and should, stay at home and not worry about lost incomes, because there will be policies to make up for the losses once the public health crisis is brought under control.
Yep. The full plan is here.
We favour UBI. Simple, universal and quick. All the things that SloMo is not.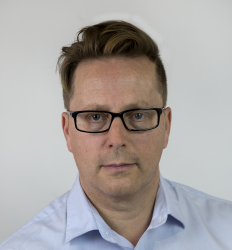 Latest posts by David Llewellyn-Smith
(see all)