Via the excellent Damien Boey at Credit Suisse:
We now have all the partial indicators we can get our hands on to now-cast 4Q real GDP, covering between 52-90% of GDP. The most recent data points included:

Net exports: the contribution to growth was weaker-than-expected, at only 0.1% compared with the Consensus forecast of 0.2% based on monthly partials.
Government spending: the contribution to growth was rather soft, with consumption only rising by 0.7% over the quarter, and investment falling by 0.4%.

Our running tally for quarterly growth, sits between 0.2-0.3%%, depending on how far one wishes to extrapolate retail sales trends to the entire consumption basket. This sits below the Consensus forecast of 0.4% quarterly growth.

This forecast range for quarterly growth is consistent with year-ended real GDP growth picking up to 1.8-1.9% from 1.7%, barely supporting the RBA's "gradual recovery" thesis on growth.

In terms of policy implications, we suspect that the data will play second fiddle to market pricing at today's meeting. Bond and money markets are cornering the Bank into easing today, as part of a "global and co-ordinated" effort. But for what it is worth, the data that Bank officials pay most attention to have come in softer-than-expected. Real GDP growth is recovering, but not as strongly as first thought, while the labour market appears to be softening.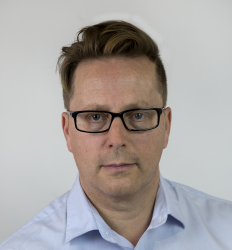 Latest posts by David Llewellyn-Smith
(see all)