Throughout 2019, MB warned that Australia's construction industry was facing heavy job losses.
The main driver of this projected fall in construction jobs was dwelling construction, which fell by 12.8% in the 2019 calendar year: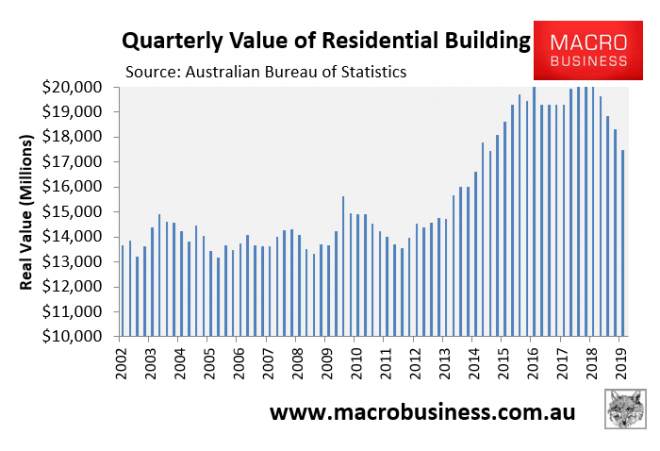 On Friday, the ABS released quarterly employment data by industry, which showed that construction jobs instead hit a fresh all-time high, with 1,191,000 Australians employed in construction over the February quarter, accounting for 9.1% of all jobs: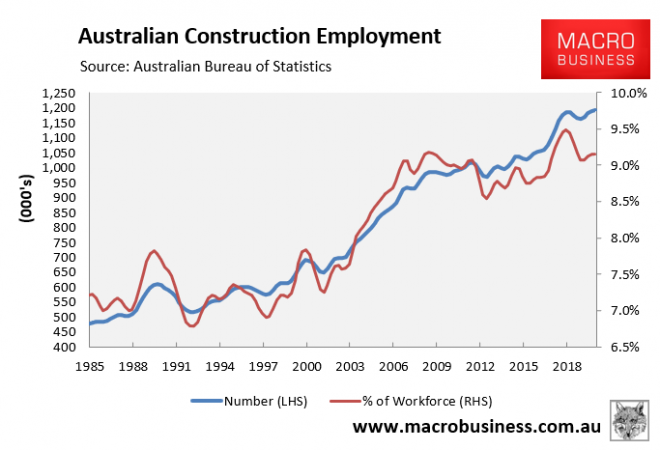 Despite registering more gains, and defying gravity yet again, the outlook for construction jobs remained dire even before the novel coronavirus outbreak.
In particular, both dwelling approvals and commencements have collapsed and completions have also moved well past their peak: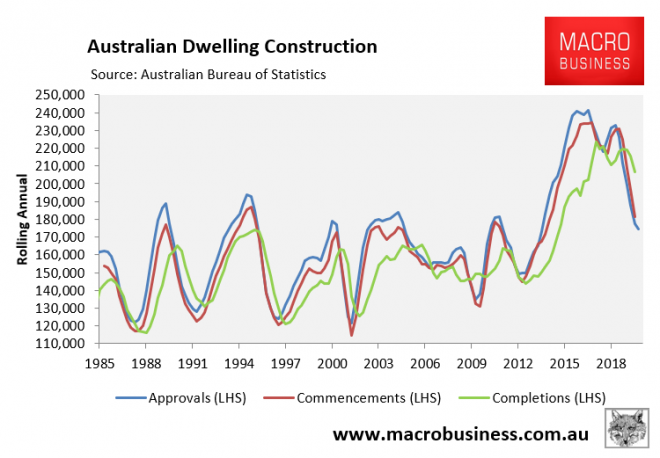 Infrastructure investment was also projected to decline in 2020 as the National Broadband Network (NBN) finishes its roll-out mid-year: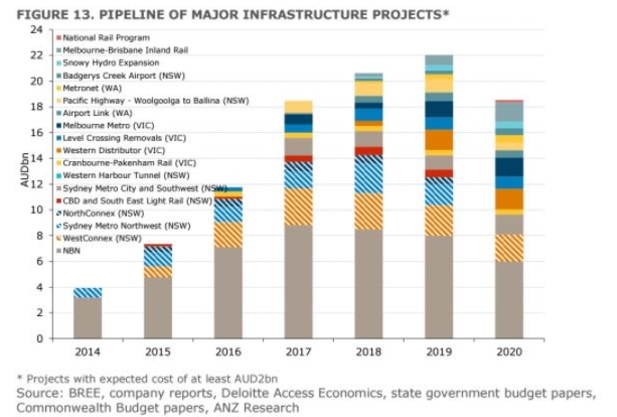 Turning to the broader economy-wide data, Health & Social Assistance and Education drove jobs growth over both the February quarter and over the year: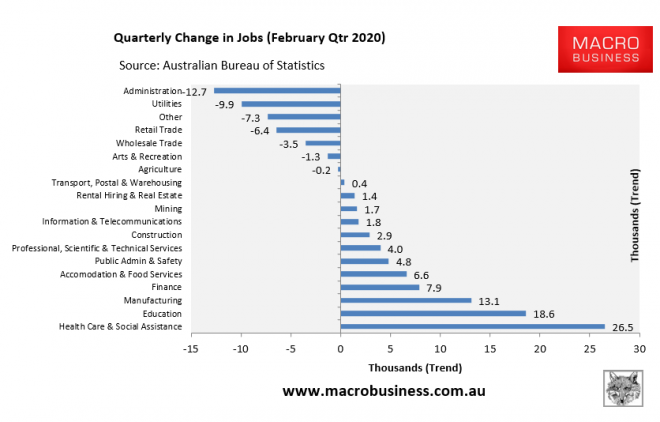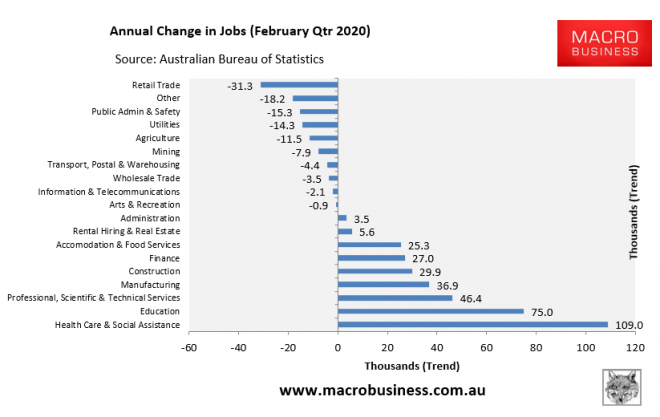 Obviously, with the coronavirus now decimating jobs across most sectors, and Australia's unemployment rate now expected to surge to double-digits, this data is already way out of date and not particularity useful. It is now little more than a historical record.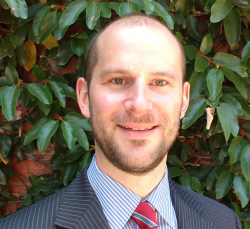 Latest posts by Leith van Onselen
(see all)