Yesterday afternoon, Prime Minister Scott Morrison and Treasurer Josh Frydenberg officially announced that a $1,500 a fortnight "job keeper" wage subsidy will be paid to businesses to ensure they retain staff. The particulars of the agreement are as follows:
The wage subsidy package will cost $130 billion over six months.
Six million Australians are expected to utilise the scheme.
Every Australian worker that qualifies is treated the same, regardless of whether they are full-time, part-time, sole trader, or casual.
Business turnover will need to have fallen by 30% or more to be eligible for the scheme.
It is available to workers stood down from 1 March 2020.
The scheme will be delivered and enforced via the ATO to ensure that businesses pass on the payments to employees. This will relieve pressure on Centrelink.
Employees will be required to liaise with employers to receive the payments.
Those unemployed and whom do not qualify for this scheme will have to apply to Centrelink for the separate "Jobseeker" (formerly Newstart) payment, which was temporarily doubled to $1100 as part of the second stimulus package.
While the Morrison Government's wage subsidy scheme is certainly welcome, and is a big step forward, it is still far too complicated.
Instead, the Government should have suspended all other forms of welfare payments (e.g. aged pension and Newstart) and simply paid every Australian adult with a tax file number a universal basic income of $1500 per fortnight.
Here's how this $1500 a fortnight UBI could have worked:
UBI payments would commence within a fortnight during the usual Thursday welfare payments cycle.
Every taxpayer and welfare recipient would receive the payments.
There are no eligibility requirements to be met or bureaucratic approval needed. The money would flow automatically. Therefore, there is no need to apply to Centrelink or MyGov.
These UBI payments would supersede all existing welfare payments.
Employers that stand down workers would be exempted from paying staff entitlements or superannuation while the UBI is in effect.
The ATO would make the payments because it has almost every taxpayer's bank account details. Everyone else can provide these via MyGov.
The UBI receipts would be counted as taxable income for the purpose of next year's tax return lodgements. This would claw back some of the costs, especially from high income earners.
As you can see, this is a far simpler policy that treats everybody the same. It ensures everyone can meet their basic living expenses. And it requires zero bureaucratic input or approval, thereby relieving the strain on both CentreLink and myGov.
The two disadvantages of a temporary UBI against the Coalition's wage subsidy are both political. UBI would not hide the unemployed on the books of Australian employers, thus artificially inflating the employment numbers. And it would also entail scrapping all of its misfired sitmulus efforts to date, acknowledging mistakes.
Perhaps this is why the Morrison Government has gone down the complicated wage subsidy route.
Or maybe it's just inept.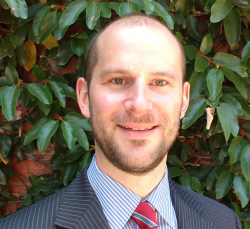 Latest posts by Unconventional Economist
(see all)