After 17 years of extreme immigration-driven population growth: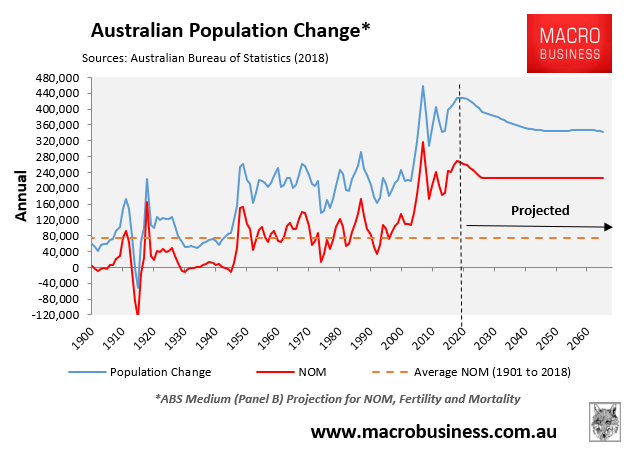 The Council of Australian Governments (COAG) has belatedly agreed to establish a National Population and Planning Framework to "to improve Commonwealth, States and Territories and local governments' understanding of populations, population change and its implications, and set-out a plan for government collaboration on the challenges and opportunities these changes present":
The elements of the Framework have been developed for these objectives:

Element 1 Establishing a common understanding of populations and population change.
Element 2 Ensuring greater collaboration across jurisdictions.
Element 3 Increasing transparency.
Element 4 Facilitating shared action.

The Elements combined will promote greater integration between governments in managing and planning for population changes…

The National Population and Planning Framework seeks to enhance the ability of jurisdictions to manage their individual population circumstances by offering all levels of government greater visibility of each other's population planning processes…

Population growth has increased Australia's economic growth. A larger working age population can increase the number of workers producing goods and services and consumers buying goods and services.

Over the past 40 years, population factors (i.e. the share of the population that is working age) have contributed almost a sixth of the growth in Australia's GDP per person. Population growth also creates vibrant cities and regions, stimulates employment and sparks innovation and productivity.

Migration, in particular, has provided a boost to the economy, bringing skilled, working age people to Australia. This has increased labour force participation, and has likely improved productivity. Migrants also make an important social contribution to the Australian community, bringing new ideas and cultural perspectives, and helping to make Australia one of the most successful multicultural nations in the world.

High population growth comes with challenges, such as congestion and increasing pressures on government services. Low population growth comes with challenges of skills shortages, changing demands for infrastructure and services, and maintaining well-functioning communities. Demographic change brings with it different levels of service utilisation and engagement in the labour market.

Different jurisdictions have different objectives for population growth. Some want to ease the population pressures in their capital city and support regional and remote areas. Others want higher population growth in all areas of their state or territory and to address the ageing of their population, skills shortages and other issues.

The National Population and Planning Framework will help jurisdictions better understand populations and population change and their implications for governments. Jurisdictions could then agree to work jointly, multilaterally or bilaterally, on the challenges and opportunities.
As shown above, Australia's world-beating population growth is portrayed by COAG as being unambiguously positive from an economic and social perspective. The many downsides of this 'Big Australia' policy are given short shrift and presented as both minor next to the purported benefits and isolated to a few locations only.
Basically, the unrepresentative swill at COAG has confirmed there will be no meaningful moderation in Australia's mass immigration program. 'Big Australia' is the only option.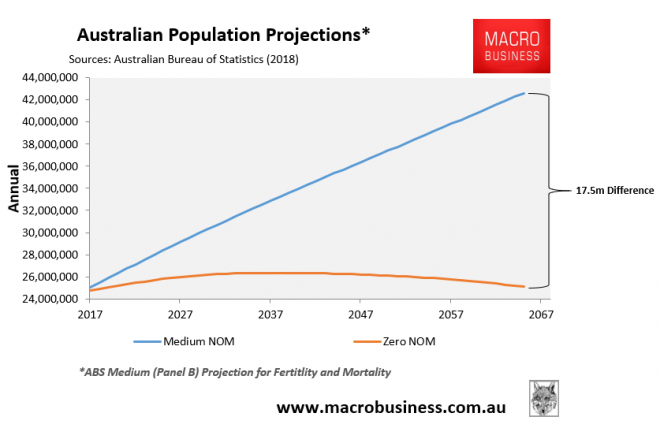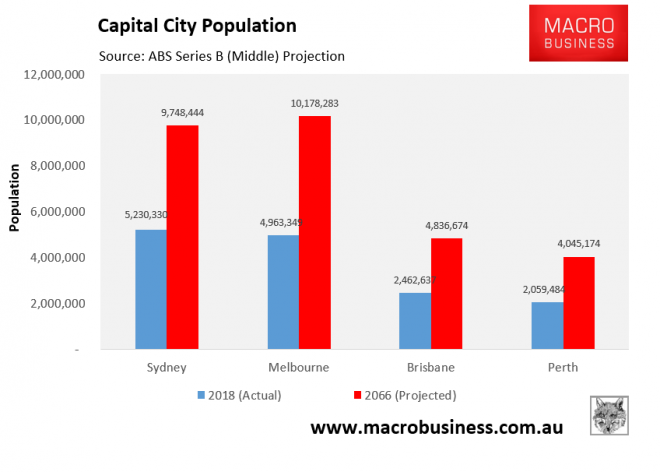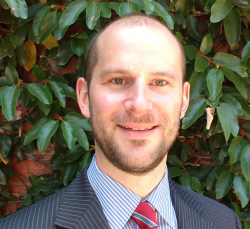 Latest posts by Leith van Onselen
(see all)