About 35 retail tenants at Melbourne's Chadstone Shopping Centre have lobbied its management to waive rents for three months due to the coronavirus. The tenants contend that they are not in a position to pay rent at present, as shoppers are staying away from Chadstone. For its part, Chadstone Shopping centre's management has agree to defer rent payments for March and April, however it has demanded that tenants provide further sales information before the request for a rent holiday will be considered:
In a letter and petition to Chadstone Shopping Centre management, about 35 tenants said that, "each day is getting worse and worse" due to the economic fallout of the pandemic. and asked for help to "save our businesses."

"We are not in position, at all, to pay any rent for now," said the petition, sent last Friday, "and we are absolutely not in a position to even cover the fixed costs"…

The giant Chadstone complex is half owned by rich-list billionaire John Gandel's Gandel Group and half by the the ASX-listed Vicinity…

"As you know, this is an unprecedented time and we are looking at ways to continue to support our retailers," the letter from Chadstone management said.
This is really just a microcosm of the liquidity squeeze facing the entire Australian economy. Without proper government income support, businesses left, right and centre will go bust. Households and businesses will not be able to meet rent and mortgage payments, leading to defaults up the chain.
Basically, the federal government must step in to backstop the economy for three to six months with broad income support. This would enable businesses to stay afloat while their operations are placed into a temporary deep freeze, thus allowing them to quickly resume normal operations once the crisis passes.
The alternative is mass business closures and unemployment, alongside countless years of activity lost while the economy slowly rebuilds from the ashes.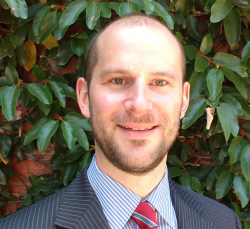 Latest posts by Leith van Onselen
(see all)