Via CBA:
CBA Card Spend – week ending 20 March 2020

| | |
| --- | --- |
| — | CBA card spend indicates a surge in spending on food, alcohol and health over the past week. |

| | |
| --- | --- |
| — | Spending has retreated sharply on clothing & footwear, recreation, transport and education. |

| | |
| --- | --- |
| — | Expenditure on goods has lifted materially, whilst services spend has contracted. |

| | |
| --- | --- |
| — | The overall level of expenditure has risen primarily because of the spike in sales at food retailers. |

Insights on spending from CBA card data:

Analysis from our CBA card spend data over the past week confirms the big impact that COVID‑19 is having on the spending decisions of households.

A variety of anecdotes have pointed to a spike in sales at grocery stores and supermarkets as households stockpile on concerns around the coronavirus.  These anecdotes are validated by our data.  Indeed CBA's card spend data gives us an idea of the magnitude of the change in spending.

Food spending over the past week is up 49.7% on the same week a year ago.  The breakdown between food goods and services is telling.  Food goods, which largely comprises grocery stores and supermarkets, is up by a whopping 74.1% on year ago levels.  Food services, which includes restaurants and cafes, is down by 1.3% after averaging around 20%/yr in the early part of the year (the increased use of cards in transactions due to payWave boosts the overall level).

Spending on alcohol has followed a similar path.  It has surged over the past week to sit 20.4% higher on year ago levels.  Clearly households have not lifted alcohol consumption by anywhere near that over the past week, if at all.  Rather households are stockpiling beer, wine and spirits.  The breakdown of alcohol spending by goods (i.e. bottle shops) vs services (i.e. pubs, hotels etc) captures this.  Spending on alcohol goods is up by 36.8% on the same week a year ago.  Spending on alcohol services, however, is down by 6.0% after averaging around 15/yr in the early part of the year.

Our data has also captured the big lift in health spending in recent weeks as households stockpile on pharmaceutical goods.  Spending on medical care and health expenses has accelerated to sit 24.5% higher on the same week a year ago.

Working the other way has been a big contraction in spending on recreation (this includes accommodation, air travel and travel services).  Spending on recreation sits 16.4% lower on year ago levels.  Spending on transport has also retreated sharply.  CBA card spend on transport (this includes public transport) was down by 7.1% compared to the same week a year ago.  This is picking up the impact of a large number of workers adopting to work‑from‑home over recent weeks.

The overall level of CBA card spend indicates that household expenditure may not have contracted over Q1 20.  The incredible lift in expenditure in particular at supermarkets and grocery stores may be sufficient in size to see total household consumption in positive territory in the March quarter.  However, a lot of this expenditure is stockpiling and the positive GDP impact from consumption will be negated by a fall in inventories (remember that GDP measures production).

The Australian economy is in unchartered waters and the official data will only be available with a lag.  Our data provides an up‑to‑date pulse of spending.  We will publish an update of our card spend weekly from here.  See below for a variety of charts that capture the latest changes in spending from our CBA card spend.

Note: Weekly CBA card spend data is derived from transaction authorisations to give a near real‑time view. This means that cancelled authorisations, refunds, reversals, etc will not be included.
As we'd expect.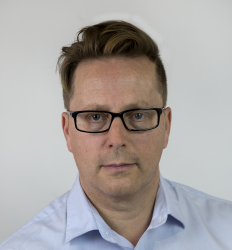 Latest posts by David Llewellyn-Smith
(see all)