Via The Australian:
Global fund manager Magellan says its defensive equity strategy saying is well positioned to ride out the financial storm caused by the coronavirus pandemic.

Magellan Financial last week in a note to shareholders detailed its equity strategy for the group's $100bn investment portfolio.

Approximately 15 per cent of its investments will be held in cash (US dollars), with other investments in US utilities, telecommunication infrastructure and consumer staples.

It also noted its holdings in luxury brands such as LVMH (Louis Vuittion Moet Hennessy) and technology investments are well positioned due to existing financial strength within respective companies.

Magellan Financial chief executive Hamish Douglas also warned that the fund does hold exposure to Mcdonalds, Starbucks and Yum! Brands, which are facing a "challenging demand situation" as economies begin to shut down due to the virus.
Here is the profile of MFG funds:

Why is MFG, or The Australian, spruiking a defensive stance at 15% cash when some of its funds can go to 50%? Not to mention, describing its position as ready to "ride out the storm" when it is clear that it has already been sunk by it. The calls one month ago, that there was no virus to worry about and markets were headed higher, have slaughtered the firm, at the AFR:
Magellan's house view is that there is an 80 per cent probability rates stay low for the rest of this cycle, and central banks will be prepared to let inflation run a bit before considering rate hikes.

"It's very hard to get rates off the floor," he says. "Because if we try and get off the floor where we are at the moment, we know it's going to have major effects on asset price and ultimately economic effects."

"Markets actually look fairly valued in the current interest rate environment. And if there are further cuts, markets have got further to run.
And this:
The founder of Magellan Financial Group, who spoke to AFR Weekend before he took the stage in front of 2500 Magellan investors at an event in Melbourne, said he had been impressed with the Chinese government's response to the crisis.

"Could you imagine if something like this actually broke out in the United States?" Douglass said.

"I wouldn't call this the black swan pandemic event. But at some stage in our lifetime, we are going to have a black swan pandemic, or a black swan cyber or a terrorist event in the world that has incredibly profound economic and social consequences."
The shareprice says it all:

Down an astonishing 60% in five weeks.
Fund outflows anyone?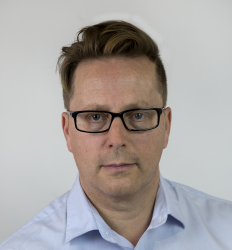 Latest posts by David Llewellyn-Smith
(see all)