Some wisdom today from the Brickworks CEO:
Lindsay Partridge said preventing a big blowout in the jobless rate well beyond 10 per cent was crucial to housing and construction for the later part of 2020 and beyond.

But it was the jobless rate that could bring much harder times for the economy and a deeper malaise. He said after the 1987 stockmarket crash demand for property had been strong because buyers felt more comfortable with a bricks and mortar dwelling which would still be standing, rather than shares which had been stripped of value.

He said the New Zealand approach of a country-wide shutdown of all but essential services appeared to be the way to go, with the "middle path' taken by Prime Minister Scott Morrison a bigger threat to the economy if staged and partial restrictions were in place for six or nine months.
Yep, as we suggested. If so, we'd now be opening back up! There is no middle path with Wuhan flu. It's all-in because all paths lead there anyway.
Sadly, Mr Partridge spoiled it with the usual spruik:
…The construction industry employs 1.2 million. "There's no reason to shut down the construction industry," he said.
But hey, we can forgive that. Construction sites are also about to close as states go around SloMo.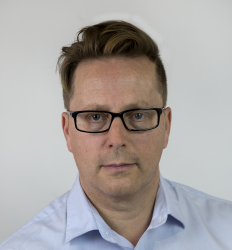 Latest posts by David Llewellyn-Smith
(see all)