After spreading the virus through schools for a month, SloMo has caved, not that you'd know it from all the smoke he's blowing:
"In each of the States and Territories they will be pursuing their own arrangements directly with those schools between now and the end of term.

Over the next few weeks, the schools themselves will be preparing, on a national basis, to get some consistency about when schools will reopen on the other side of school holidays.

It won't look like it has looked up until now. What is important, that vulnerable families, that parents who have jobs, and as I have said to you what is an essential job – a job that someone has if they are in a position where they cannot provide the suitable arrangements for their children to learn at home, then I am assured that no child would be turned away under those circumstances."
This fantastically confusing blather was followed by some tongue-in-cheeek irony from Cabinet:
We understand the need for clear, nationally consistent health and safety advice so we have asked the Australian Health Protection Principal Committee to develop guidelines about how staff in schools can protect themselves, manage social distance requirements and cater for those students who are at school.

This will include guidelines for staff who work with vulnerable children, particularly those who have additional needs.

For education staff who identify as high risk, vulnerable or are caring for vulnerable family members, you will be supported to work from home.

We will continue to meet with education stakeholders and unions so that we can understand the education challenges for our communities and work constructively towards solutions. That will include the National Cabinet's consideration of the measures needed for early childhood settings and TAFE.
Clear as a virus-laced gas cloud.
But what matters is that the states are now in control so schools are effectively shut for all but essential workers.
It seems all important decisions will be made in spite of SloMo not by him.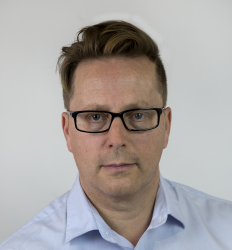 Latest posts by David Llewellyn-Smith
(see all)