Via Banking Day:
Demand for business credit for the next few weeks may be the biggest it has ever been and banks will be sorely tested by the avalanche of flaky applications for working capital finance linked to government support measures.

Access to financial support that lowers the cost of business credit applies only to new loans extended from April 1 and advanced no later than the end of September.

Under the Coronavirus SME Guarantee Scheme, the Australian government will provide a guarantee of 50 per cent to SME lenders – banks, non-banks and fintechs – "for new unsecured loans to be used for working capital".

Announced on Sunday, the scheme "will enhance these lenders' willingness and ability to provide credit, which will result in SMEs being able to access additional funding to help support them through the upcoming months", or so said the Treasury in an overview.

The scheme is one component of a broader – rushed – second round stimulus package to dampen the number of job losses and business failures flowing from the shutdown of much normal business activity associated with the insistence on social distancing to manage the COVID-19 health crisis.

Sole traders that experience a significant loss of income will be eligible for a Coronavirus supplement and jobseeker payment via Centrelink.

SMEs with a turnover of up to A$50 million will be eligible.

The scheme covers loans with a maximum size of $250,000 per borrower and terms of up to three years, with an initial six month repayment holiday.

The loans must be in the form of unsecured finance.

Loans, the Treasury said, "will be subject to lenders' credit assessment processes with the expectation that lenders will look-through the cycle to sensibly take into account the uncertainty of the current economic conditions."

The Government will also legislate "an exemption from responsible lending obligations for lenders providing credit to existing small business customers".

This exemption is for six months, and applies to any credit for business purposes, including new credit, credit limit increases and credit variations and restructures.

On Friday, many banks outlined coordinated "Assistance Packages" under which banks will defer loan repayments for small businesses affected by COVID-19 for six months.

The Australian Banking Association said the package will apply to more than $100 billion of existing small business loans.

The ACCC said it "provided urgent interim authorisation" to allow the Australian Banking Association and banks to implement the small business relief package – a decision made less than 24 hours following a formal request on Thursday night.

So far there is no coordination on pricing sweeteners on SME loans.

Westpac has a 400 basis point reduction on unsecured lending for new and existing customers, effective today.

NAB said it will apply a 200-basis point rate cut on QuickBiz loans and overdrafts from March 30.

Commonwealth Bank initially said it will reduce rates on BetterBusiness Loans, Business Overdrafts and other products by 25 basis points from tomorrow. CBA said there will be no repayments required for six months. The AFR reports CommBank will lower its rates by 500 basis points.

ANZ said it will lower variable interest small business loan rates by 25 bps from Friday.
Step right up for your free debt. No strings attached.
Except the debt.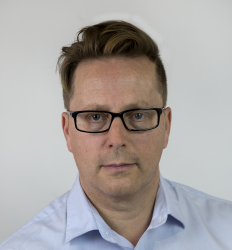 Latest posts by David Llewellyn-Smith
(see all)