Via Ian Rogers at Banking Day who has gotten the memo that others dare not read:
The pandemic is a function of the financial system, and the Australian recession of 2020 and 2021 will be a self-inflicted blow on banks.

For CBA, NAB and the lot of them, credit losses will be the worst since the recession of 30 years ago. They may exceed that.

Even before financial capitalism, banks and the credit system exaggerated shocks into crises. The global virus pandemic unfolding fast will be centred in the southern hemisphere by mid-winter, and credit quality will tank.

By the time banks close off at their financial year end in September 2020, the worldwide coronavirus crisis will have decidedly Australian characteristics.

Much routine trade and commerce will be diminished or suspended.

Any supply-side recovery on the part of China, Australia's premier trading partner is now noise. This is a demand-driven recession linked to confidence, one that punctures 50 years of misguided business culture that's prepared the country poorly for strife.

There is little work in freight forwarding.

New car sales are cratering and dealerships will close in droves.

The latest retail sales numbers, which stand at negative 3 per cent, and yesterday's oil price crash are mere predictors of the deep recession ahead.

Asset quality is fading fast now and even in consumer credit, mortgage flows are easing. There can be little confidence in the level of housing prices.

Banks are bracing for an avalanche of negative equity and mortgage arrears at a level unknown in the modern era.

Each and every bank is throttling credit supply and customers, business borrowers above all, will need a relationship if they are to access finance.

Things have taken their time but the business cycle has shifted and this phase runs rough and fast.

The fintech and neobank fad has crossed from deluded self-confidence and inexplicable optimism to dread realisation.

The capital market and banks are brutal during a downturn, with monetary policy largely made in the private sector during this period.

Fintechs, already floundering, will be decimated. Maybe 100 will survive.

Financing channels are shutting down to the domain of fintechs and the neobanks.

Australia's biggest banks are in the lead, the policy practically a blanket-ban and the credit taps won't easily be turned back on for thinly-capitalised enterprises of any ilk.
ZZZZZZZZZZZZZZZZZZZZZZZ….sweet dreams RBA.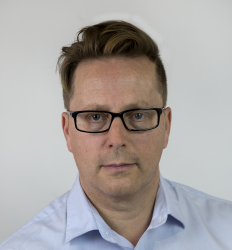 Latest posts by David Llewellyn-Smith
(see all)