From the Bank of Canada overnight:
In order to support the continuous functioning of financial markets through the provision of liquidity, the Bank of Canada announced two measures today.

First, acting as fiscal agent, the Bank will broaden the scope of the current Government of Canada bond buyback program. This is intended to add market liquidity and support price discovery. Until further notice, buybacks will extend across all benchmark maturity sectors and will be conducted at least weekly. Regular weekly operations will be conducted on a switch basis. Cash buybacks will be conducted following nominal bond auctions.

The first operation will be a $500 million switch operation in the 30-year sector held on Monday March 16. Additional program details are forthcoming, including the timing of the first operation.

Second, to proactively support interbank funding, the Bank of Canada will temporarily add new Term Repo operations with terms of 6 and 12 months.  These operations will occur bi-weekly starting with the first operation on Tuesday, 17 March 2020.
Let's compare the Canadian bank index to the Australian:

If anything, we are worse.
Is it any wonder? Canada is northern hemisphere.  The virus will have peaked and be passing there just as it is intensyfing here into an August/September peak. Canada ought to be recovering into Q4. The Aussie economy will be in recession all year.
Canada still has 120bps of cash rate to cut yet it has pushed aggressively into QE to cap bond yields and keep its currency under pressure.
Where is the RBA?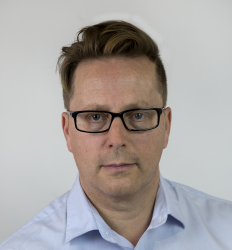 Latest posts by David Llewellyn-Smith
(see all)