According to The AFR's economics correspondent, Matthew Cranston, Australia's unemployment rate could hit a record high 13.8%, despite economic stimulus, if companies that operate in sectors like construction, retail, hospitality, recreation and education shed just 25% of their workforce, or about 1.2 million people:
In the construction sector, there are 1.2 million workers and businesses are already having to lay off workers…927,000 people work in the accommodation and food-service industry, in which major cuts are expected. Accommodation Association of Australia expects 70,000 direct jobs to be cut, while in food services the number is yet to be quantified…

In the retail trade, there are currently 1.3 million employees; the arts and recreational services industry employs 255,000, and education and training about 1.1 million…

If 25 per cent of all these jobs are lost, that would equate to 1.2 million extra people being unemployed on top of the current 700,000 recorded in last month's official figures.

Assuming the participation rate stays the same, this increase in the unemployed would mean Australia's jobless rate would jump to 13.8 per cent from 5.1 per cent.

The estimated rise does not factor in industries such as aviation where Qantas has already stood down 20,000 employees. However, it also does not include the rise in health workers or the transfer of workers between industries.
If this forecast proves true, it would be the highest unemployment rate in records dating back to 1978, and would easily surpass the peaks of the early-1980s (10%) and early-1990s (11%) recessions: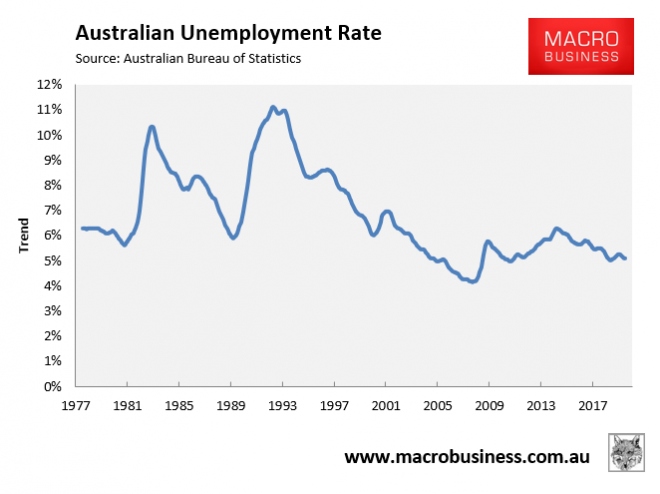 But even that would understate the true situation facing Australian workers, given underemployment is already tracking near all time high levels: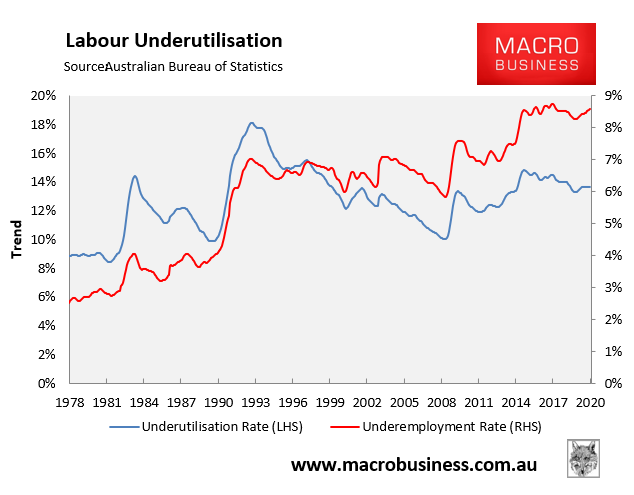 Basically, the Australian economy is facing an economic depression, which is why the federal government must provide a backstop via a temporary universal basic income.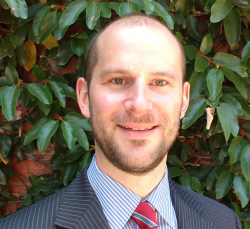 Latest posts by Unconventional Economist
(see all)