See the latest Australian dollar analysis here:
DXY took a breather after nine days straight up:

The Australian dollar bounced on the crosses:

Gold was up:

Oil too:

And dirt:

Not miners:

EM stocks did better:

Junk was mixed:

Bonds were bid again:

As stocks hit new closing lows:

Central banks have caught up for now. Fed swap lines are doing their job. Via Standard Chartered:
The ECB has announced the results of its USD liquidity tender. $114bn was taken up by financial institutions. The ECB and other major central banks announced that they will be conducting daily USD tenders next week. The intention is to convince market participants that USD funding will be there in any size required.

The ECB's hope is that if it demonstrates that the liquidity is there in size, the private sector may start re-intermediating. The tenders were at low rates considering market conditions, and offered at unlimited size, but the strategy is similar to the Fed's – ask no questions, write the check.

The effect on the EUR-USD basis was immediately visible in a sharp narrowing in recent days.
The upshot is that with US dollars now available at US-aligned central bank discount windows  – not Chinese ones – there is less need for banks, funds and hedgies to liquidate everything in sight to get their hands on greenbacks.
So, bond yields have also stabilised and risk assets in general have bounced alittle, though not stocks.
In Australia's case, the new RBA swap line, combined with QE, has done a great job in restoring the bond bid. The curve is still hilariously steep but it's coming in fast. I note as well that CFTC market positioning for the Australian dollar showed a surprising, large puke in shorts last week: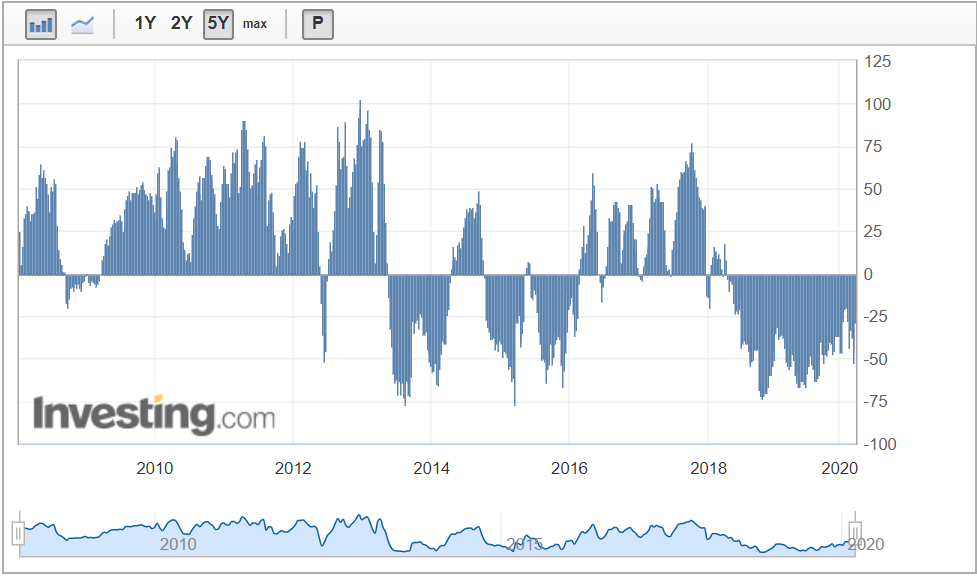 I suspect we're seeing the unwind of some conbined global hedgie trade that coupled long Aussie bonds with an AUD short that got liquidated. With the swap line in place, the pressure to sell AUD assets has eased.
So, this leg of the Australian dollar crash is perhaps over. Though I am not of the view that we are anywhere near the bottom. Ahead lies a global depression and globalisation unwind that is likely to pressure the currency for years to come: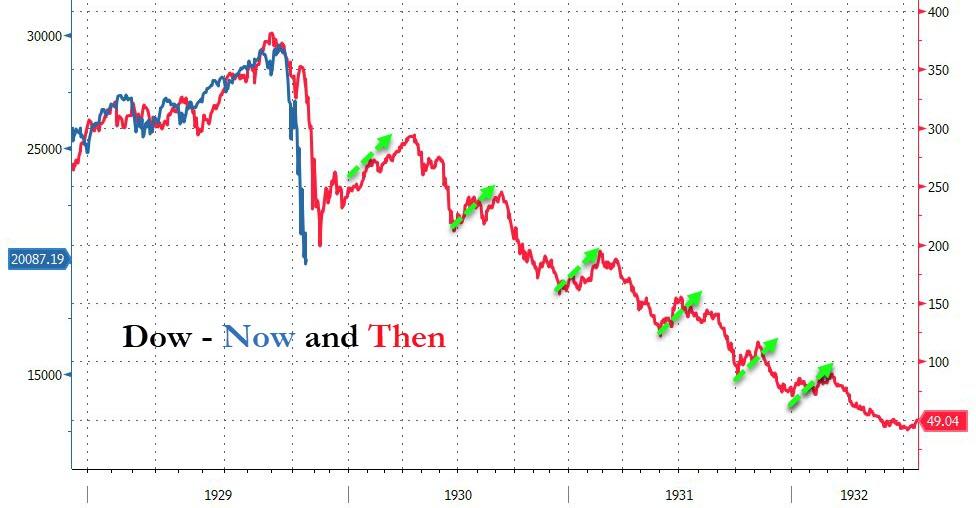 I still think that we will see post-float lows somewhere in the low-40s before it is all over.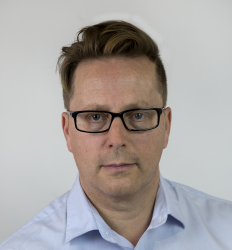 Latest posts by David Llewellyn-Smith
(see all)