See the latest Australian dollar analysis here:
DXY is not finished:

The Australian dollar came off its crisis lows but was still smashed over 24 hours:

Against EM it was mixed:

Gold has further to fall but it is buy the dips now. A $5k target does not seem stupid to me when we come out of this:

Oil bounced but is still going to $10:

Metals followed:

Miners couldn't rally:

EM stocks did a little:

Junk still points the way for all markets, and it is down:

Bonds all rallied:

Stocks lifted a little too:

Yesterday was some kind of selling crescendo for markets. Not the bottom by a long stretch. First we have to enter the depression and mark down destroyed profits for that. But perhaps the end of the beginning.
The combined long bond/Australian dollar liquidation was the single most extreme monetary environment I have ever encountered. Much worse than the GFC or dot.bomb which I also traded through. For twenty minutes yesterday I was forced to contemplate the end of fiat currency itself.
But that crisis has passed. Central banks are steadily catching up to systemic virus fallout. The ECB is still not doing enough but has dedicated itself to doing so. The BOE came in. The RBA delivered an excellent package of measures. The Fed is still behind but being central bank to the world is not an easy task. Its menu of crisis measures is so full that it will take time to catch up. Last night it issued a range of countries new US dollar swap lines. As expected, they were US-aligned or geopolitically wavering. There were no goodies for the Chinese sphere of influence.
So, I do not think that the panicked bid into DXY is over. Indeed, it looks about half done. We have perhaps passed peak risk parity deleveraging, via Nomura:
This morning, in a detail postmortem of just this move, Nomura's Charlie McElligott writes that the move shown above in the model "60/40" balanced portfolio may have marked the peak "sell everything" moment, with a record 15.5% drawdown in 18 days, which represents an 8-sigma move, and is the largest on record.

Drilling into this historic move  which saw the conventional "bonds as your hedge" trade going completely wrong-way, especially for risk parity funds in-light of what McElligott notes is the "liquidate financial assets/cash at all costs" environment—and a potential "paradigm shift" of unprecedented and experimental fiscal stimulus in-the-pipe, "we now see the past 18d period of returns for our model "World 60/40" fund -15.5%, greater than a -8 SD move and truly unprecedented dating-back to our model's 1999 start-date"

Why does this matter? Because "the feedback loop of forced deleveraging/stop-outs in light of the extreme realized volatility mechanically "triggering" and de-risking is best seen by the "remarkable slashing" of gross-exposure within Nomura's Risk Parity model, where there has been a reduction from the 100th percentile, a reading of 555% on Feb 10th, to this morning's 240%/0th percentile estimated gross-exposure reading.
But ahead is the ecomomic demolition and record evisceration of profits plus, most importantly, the global bank erasure as it all comes to bear upon the financiers in due course. There is also the unknowable specter of geopolitical fallout as the truly evil CCP tries to shift blame to the US for its virus.
And so I see several new rounds of panic ahead for bonds, stocks and forex that will keep DXY seriously bid. Thankfully, I think we are approaching the point where we can say that authorities are on top of things enough that the system itself can digest it without collapse.
We must add one final point. The virus is still largely a Winter beast. That means Australia will remain shut long after everyone else, with the resulting profits, credit and forex carnage lasting longer as well. Throw in some kind of global China backlash.
In short, the Australian dollar is nowhere near what is shaping as an historic bottom.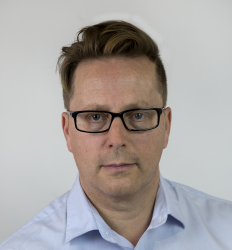 Latest posts by David Llewellyn-Smith
(see all)