See the latest Australian dollar analysis here:
DXY was soft again last night:

The Australian dollar rallied against everything:

Everything rallied, actually:

Except bonds:

Stocks to the moon!

The Fed played its part. Charlie McElligott at Nomura decribes the robot's reaction to QE infinity:
The Fed's unprecedented "Bazooka" policy response escalation–where they are not just adding market liquidity-, short term lending- / financing- for corporates as well as USD funding access-; but now buying risk-assets / spread-product directly or via the new SPV—is engendering profit-taking in "long vol" monetization (over 30k UX1 futures sold yday across the VIX ETN / ETF complex), and gradually, resumption of "short vol" trades from systematic strategies; while today's jarring "limit up" rally too will see the CTA Trend signal in Nasdaq futures return to "LONG"…

Monster "risk-on" overnight with Equities (OpEx "Gamma Release" nails the mkt inflection yet again), Commodities and Risk FX screaming higher…while USTs trade lower and Eq Vol is again HAMMERED for now the third-consecutive session

Meanwhile, the nature of the particulars in European Equities this morning are telling, as it is "Deep Cyclicals" / "Value" / "Leveraged Balance Sheet" / "High Beta" which are leading the charge higher today
Why?  Both on account of substantial covering of these astronomically-pressed "shorts" in these growth-sensitive sectors (obviously rational, per the certain economic shock due to the virus shutdown)…but also too that discretionary traders are looking to play some offense and tactically play "long" in the stuff which is most-sensitive to the forward benefits of the unprecedented double mon-pol and fiscal pol stimulus being unleashed in-response to the COVID pandemic

Despite the obvious conclusion that markets want Congress to deliver a massive fiscal stimulus package ASAP (just now getting bullish reports from CNBC on a "agreement" over one the of the big stumbling-blocks btwn Dems and Reps being "oversight"), do not dismiss what the Fed and other central banks are in the process of doing—which is not just acting as liquidity-, short-term lending- and USD funding- provider of last resort…but also now as the "chief risk-taker and CIO".
There was the looming fiscal package as well.
I'll not even try to tease out what triggered the lift in buying. It was just enough all up.
So, we might be into our first decent bear market rally since the crisis began.
Or not. The problem is that the virus is completely out of control in the US with both cases and deaths doubling every two days:

Within a week it will be 1k deaths per day. Within two, barring intensified shutdown, it will be 10k deaths per day: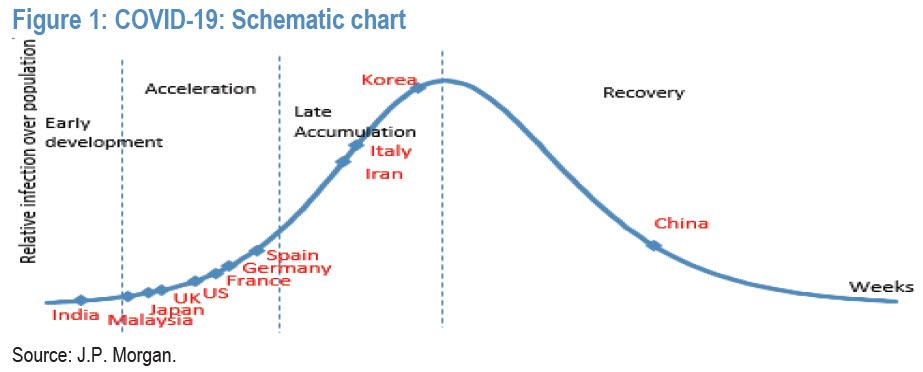 Which makes the following at the FT insane:
There have been few politicians more loyal to Donald Trump than Lindsey Graham, the South Carolina Republican senator who has been the president's most prominent defender on everything from Supreme Court nominees to impeachment.

But on the most critical issue now facing the White House, Mr Graham has visibly broken from his president: whether to begin reopening the US economy despite international medical agreement that an extended lockdown is critical to stopping the coronavirus pandemic.

"Try running an economy with major hospitals overflowing, doctors and nurses forced to stop treating some because they can't help all, and every moment of gut-wrenching medical chaos being played out in our living rooms, on TV, on social media, and shown all around the world," Mr Graham wrote on Twitter.

"There is no functioning economy unless we control the virus."
Because the private sector will shut down anyway.
Discussion of forex and the Australian dollar sure jars with the above. But that's why we're here so here it is. As the virus tears the heart out of the US economy, I put it to you that DXY will most likely rise as markets enter another panic. After all, it is very much a replay of the GFC at that point.
But, if the Wuhan flu is allowed to rip through the country in a mass murder virus strategy then it will burn out much quicker than elsewhere. The economy will rebound quicker as well, which may pose the risk of an Australian dollar rebound before too long. At least until it becomes clear that our own lockdown will have to persist over Winter, unless we also elect to mass murder our own.
Yeh, liberal democracy has seen better days.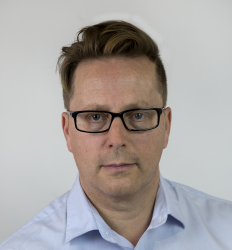 Latest posts by David Llewellyn-Smith
(see all)