Earlier this month, we warned that Australia's hospital system was already dangerously short of hospital beds before the coronavirus outbreak, given it has only 3.8 hospital beds per 1,000 people – only slightly better than Italy and less than one-third Korea and Japan: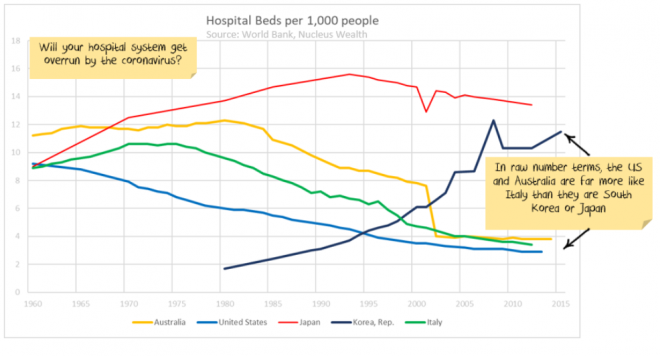 The Grattan Institute followed claiming that at current growth rates, Australia would run out of ICU beds by mid-April:
The number of confirmed COVID-19 cases in Australia has been doubling every 3-to-4 days… a shutdown of anything that isn't truly essential will be needed to avoid overwhelming the healthcare system…

In the scenario of cases doubling every three days, we would reach current ICU capacity on April 11. If cases double every four days instead, we reach ICU capacity a week later on April 18. Slowing the growth to doubling every five days would buy another week…

The initial plans to 'flatten the curve' would still lead to more than 100,000 new cases per day at peak for the pandemic. While this approach will buy us time, we will still run out of ICU beds in Australia.

This will force us to confront ethical dilemmas as to who gets admitted to the ICU and for how long…
Now, the 'Medical Journal of Australia' has published a study which warns that the nation's mortality rate could approach that of Italy if measures to curb the virus's spread do not prove to be effective. The authors state that there may be insufficient beds and ventilators in the nation's intensive care units if the virus is not contained:
Australia could run out of ICU beds to treat coronavirus patients in as few as 10 days if infections continue to rise at the current rate of exponential growth, a new study has predicted.

The study published in the Medical Journal of Australia says Australia's mortality rate from COVID-19 could be as high as that of Italy unless urgent measures are taken to slow the spread of infection.

…if the measures do not slow the rapid rate of growth in cases, mortality rates here could climb to in excess of 5 per cent…

"The model's predictions are broadly supported by data from Italy and suggest that Australian hospitals do not currently have the capacity to accommodate possible demand and, as a result, the future mortality rate may be much higher than expected," the authors say.

The case fatality rate from COVID-19 is estimated at between 1 per cent and 3 per cent, but in Italy the mortality rate has climbed as high as 9 per cent…
This is another damning indictment of the Morrison Government, which has acted far too late in closing Australia's international border alongside shutting down schools and non-essential activities.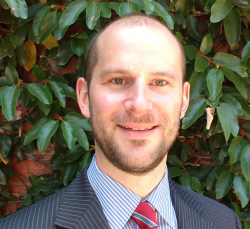 Latest posts by Leith van Onselen
(see all)