At Banking Day:
Macquarie Bank has joined National Australia Bank in withdrawing hybrid security offers, with both citing market volatility and its likely impact on the price of the notes once they listed.

Macquarie withdrew its A$500 million offer of Macquarie Capital Notes 2, which it had launched on February 11, saying it made the decision "in light of significantly changed market conditions in recent weeks".

NAB launched a hybrid offer, NAB Capital Notes 4, on February 25, seeking $1.9 billion of capital.

In its statement, NAB said market conditions "have changed substantially since the offer was launched and that the ongoing market volatility would be likely to impact on the trading value of the [notes]".

Both banks will refund all the money raised. Both banks also said they would repay investors in old capital note issues that had reached their call dates. And both banks emphasised that their capital positions were strong.

Macquarie Group said it had surplus capital of $5.8 billion at 31 December. Macquarie Bank's common equity tier 1 capital ratio was 14.2 per cent on a harmonised basis and 11.4 per cent on an APRA basis.

NAB said that at 31 December it has common equity tier 1 capital of 10.8 per cent.

Hybrid securities have been popular with retail investors in recent years because they are issued by banks, in the main, and offer relatively high yields. The withdrawal of these offers may prompt investors to reconsider the risks involved in such investments.

NAB was offering a margin of 2.95 per cent above the bank bill rate on its capital notes. Macquarie was offering a margin of 2.9 per cent over bills on its issue.
All entirely predictable. Chris Joye's chart says it all:
Also via Ian Rogers at Banking Day:
More than A$7 billion in mortgage-backed and asset-backed securities will be withdrawn from the market this week, NAB and AMP Bank among them.

The secondary market for bank and structured debt was in a shocking state on Friday, and the RBNZ's cut in the cash rate an hour ago – to 0.25 per cent from 0.50 per cent, and a bit of a surprise on a Monday morning – confirms rather than calms the foreboding in the capital market following a weekend of wretched news on the surging pandemic.

A lot of mezzanine paper from the new-fangled BNPL brigade was shown around the market to ease nerves late last week, but to no avail on the seller side.

Almost no trader in Aussie bank and non-bank credit showed any interest, though the market for non-financial corporate credit was a tad more mature.

As for origination and new issuance, securitisation-style especially, demand has flown the coop. Asian bank and insurers and pension funds have dropped out of the scene and won't be back soon.

Own-name or packaged paper, only high-margin issuance from well-known non-bank names stands a chance this week or next.

Resimac is looking to a club deal as a substitute for RMBS, to clear a refinancing of a warehouse line or lines, and is said to be still discussing terms, margins, that might get it over the line. While rumour has it that no non-bank has more reliable or more expansive warehouse lines than Resimac, to make a point of difference Resimac may be the only financing that's gone through pre-marketing in the last week that will print this week or soon. Albeit with a tight rein on disclosing pricing.

Non-bank mortgage funders need to have a history and back-up plans galore if they to evade the COVID-19 crisis. A catalogue of recent financings and reliable banking relationships, ideally 100s of them and most offshore enabling the best to trade on and keep feeding the (fast declining) demand for home loans.

There are feeble names in NBFI land, one or two  ASX listed, and a number of these will surely be shot to bits as funding markets recalibrate and ration credit.

Bank of Queensland is pretty big local name shelving a mortgage-backed bond, if they have not already.

An ABS of SME small-ticket loans from NAB – a bank that should be churning out this paper and underwhelmed by crisis – is also on the skids.

When it comes to two non-conforming RMBS deals shown about last week, the prudent course is to wait things out, assuming the originators can.

"There is no liquidity in the interbank market for structured credit.

"There is no liquidity in the interbank market for senior unsecured credit."

Or is it all down to the RBA? And how much ammo do they have? Like the Reserve Bank of New Zealand, not much at the moment.
They have unlimited ammo but are asleep.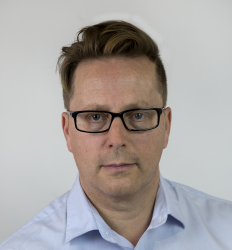 Latest posts by David Llewellyn-Smith
(see all)