The Australian Bureau of Statistics (ABS) has released dwelling approvals data for the month of January. At the national level, the number of dwelling approvals collapsed by a seasonally adjusted 15.3% to 13,016. The overall slump in approvals was driven by units & apartments , which collapsed 35.5%.
Over the year, dwelling approvals fell 11.3%, with unit & apartment approvals falling 15.2% and house approvals falling by 8.8%:

A chart showing the time series of seasonally-adjusted dwelling approvals at the national level is provided below, split-out by detached houses and units & apartments: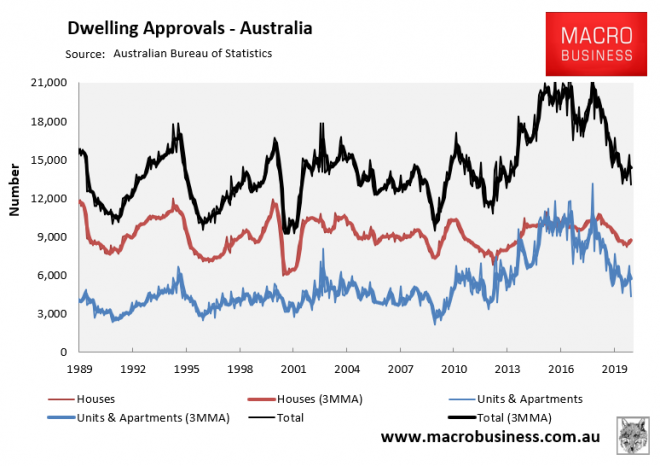 Dwelling approvals have crashed in trend terms, driven by units & apartments; albeit are showing some modest improvement across the apartment segment: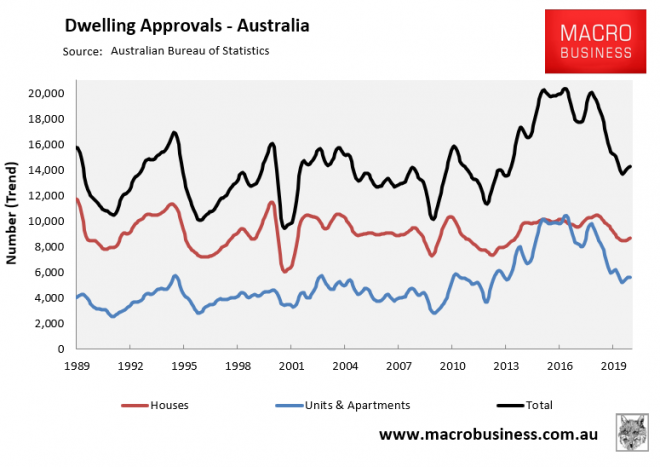 Since initially peaking in March 2015, dwelling approvals nationally are down by 30% in trend terms.
Approvals have also fallen heavily in rolling annual terms: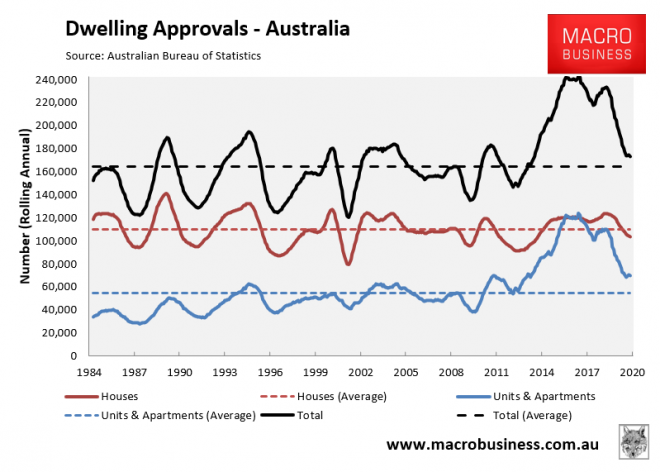 There were 172,630 approvals in the year to January 2020 – way below the peak of 242,721 approvals in the year to August 2016 – with most of this growth in approvals coming from units and apartments, which are still running well above the 30-year average, whereas house approvals are now running below average.
The below chart shows the time-series of approvals at the state level on a trend basis. As you can see, there is a rebound in Victoria, but weakness elsewhere: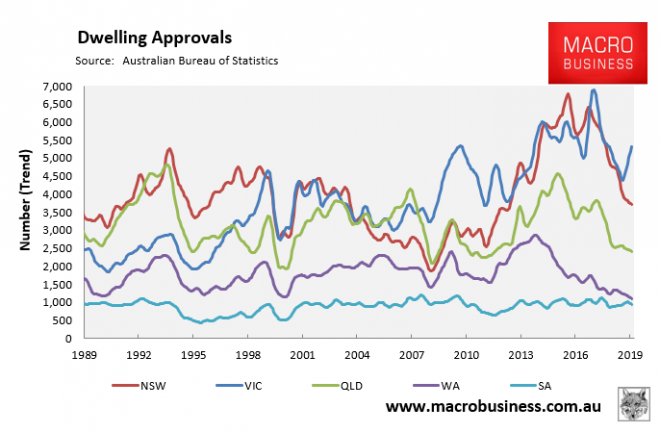 The dwelling construction bust will likely continue through 2020 given the long lead times between approvals and completions.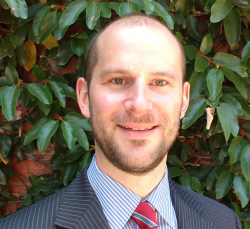 Latest posts by Leith van Onselen
(see all)