From One Nation Friday:
China Must Be Held Accountable for the Coronavirus Pandemic
=====

A statement from One Nation leader Senator Pauline Hanson

When the dust settles, Australia needs to seriously rethink how we progress the growth of our nation and pay back what will most likely be one trillion dollars of debt.

The Coronavirus may well be the excuse for a global economic collapse. Still, the course set by consecutive governments and a host of Prime Ministers here in Australia left us teetering on the verge of a recession years ago.

Coronavirus is the final push that has seen Australian markets crash and panic buying begin in our supermarkets.

Australia's economy is seriously exposed as a result of an over-reliance on Chinese manufacturing and dependence on China as a destination for our food and mineral exports.

Now, it is safe to say, the lives of our citizens are exposed.

By refusing to take the appropriate steps required to prevent the evolution and spread of COVID19 Coronavirus, China has put all human life, worldwide at risk.

China must be called out and any attempts to silence, attack or criticise people for referring to COVID19 as a "Chinese virus" should be pushed back on.

Why use the term China as an identifyer? In recent history, it has been common to refer to viruses with reference to the area it originated.

For example, MERS stands for Middle East Respiratory Syndrome. To the best of our knowledge, no one was ever called a racist for saying MERS.

And the Spanish Flu was responsible for a global pandemic in 1918, but no one ever suggested the Spanish Flu was an offensive name.

Attempts to hide the fact that COVID19 originated in China, blatantly shields China from criticism it rightfully deserves.

The threat of virus transmission from animals to humans caused by Chinese wet markets has been well documented for decades.

Despite this, China has wilfully continued to allow unhygienic practices, known to promote the evolution and spread of deadly diseases and put the lives of billions at risk.

Australia has sanctions against many foreign nations for engaging in activities deemed to be inappropriate. North Korea, Iran, Libya, Syria, Zimbabwe, Russia, and Myanmar are just a few we have taken autonomous sanctions against, let alone those UNSC sanctions we also support.

If a country were actively pursuing the development of a biological weapon that had all the same characteristics of the COVID19 Coronavirus, then Australia would likely consider sanctions against this nation.

The same would be true if a nation were knowingly allowing private groups or companies to develop biological weapons of this nature.

As a result of this latest pandemic, it can no longer be argued that China, by allowing deadly viruses to evolve and transmit within its borders, is unaware of the dangers they are subjecting the rest of the world to.

Australia should, therefore, consider intense action against a country actively developing, or assisting in the development of deadly biological viruses.

Protect Australia From Foreign Vultures
=====

One Nation leader Pauline Hanson has written to Prime Minister Scott Morrison, insisting he immediately suspends sale approvals by the Foreign Investment Review Board and safeguards Australians against a mass foreign buy-up.

The Queensland Senator said, "Australian's want rapid safeguards put in place to ensure China and other opportunistic countries are prevented from buying up housing stock, prime agricultural land, businesses, and corporations affected by this Chinese virus."

"Our unemployment numbers are surging, our stocks have been knee-capped, housing prices are set to fall, and our dollar is weakened which places Australia in the most vulnerable position we have seen for a very long time.

"I won't tolerate China or any other country coming in here and buying Australia up for a song, leaving our people without a say."

In a speech at the Western Hotel on August 14, 2018, FIRB Chair David Irvine AO stated an estimated total volume of critical infrastructure transactions of more than $40bn had been approved in just three years.

Senator Hanson said, "Between 2007/08 and 2017/18, the Foreign Investment Review Board reviewed almost 12,000 applications and rejected just five."

"How can the FIRB, which has one permanent employee and a handful of part-time members, give proper consideration to the sale of so many Australian assets? It can't and therefore they aren't looking out for the best interest of all Australians and need to be stopped.

"The faith the Liberal and Labor parties have placed in globalisation has been shown up as a failure off the back of this pandemic.

"What's happening right now in this country and right across the globe should be a wakeup call to all politicians, stop allowing the sell-off of our industries and manufacturing and start investing in ourselves. Water, manufacturing, industry, agriculture, and jobs for Australians."

China Gutted Australian Medical Supplies Ahead of Virus Outbreak
=====

If you know anyone in denial about the threat, Chinese influence poses to Australia asks them to take a look at this final story.

A whistle-blower working for a Chinese Government-backed property group has revealed that their company received orders from the Government to stop normal duties and direct all their attention towards "sourcing bulk supplies of surgical masks, thermometers, antibacterial wipes, hand sanitisers, gloves and Panadol for shipping.

These actions show a total lack of regard for the safety and wellbeing of Australian citizens and prove what many have said for decades, these companies are acting not in the best interests of Australia but in the interests of their home nation of communist China.

It is time the Australian Government stop bowing down to political correctness and wealthy Chinese billionaires and starts taking the steps required to protect Australians from our over-reliance on a Chinese Government that has no respect or regard for the future of our nation.
100% correct. Tennis Club Treasurer Josh Depressionberg has acted this morning, via AFR:
The federal government has placed severe, immediate and indefinite restrictions on all foreign investment bids following at least two cases of Chinese-owned companies in Australia securing tonnes of precious medical supplies and shipping them back to China.

Effective from 10.30pm Sunday, Treasurer Josh Frydenberg lowered to zero the dollar value of every foreign investment bid that would trigger scrutiny by the Foreign Investment Review Board and then, ultimately, by him.

Presently, there are varying foreign investment thresholds depending on the buyer, the country in which they are based, and the type of asset being sought. Thresholds range from $1.192 billion to $275 million to zero.
It's only the beginning. See also the UK:
Boris Johnson's government is reportedly furious with China's handling of the coronavirus, with UK officials quoted on Sunday warning that Beijing faces a "reckoning" once the COVID-19 crisis is over.

UK government officials believe China is spreading disinformation about the severity of the coronavirus outbreak in its country,the Mail on Sunday reports.

The newspaper says scientists have warned Johnson that China could have downplayed its number of confirmed cases of the coronavirus "by a factor of 15 to 40 times." China had reported 81,439 cases at the time of writing.

Officials also believe China is trying to expand its economic power through offering help to other countries which are trying to combat the virus.

The newspaper quoted three UK officials, who all reported fury within Johnson's government.

One said: "It is going to be back to the diplomatic drawing board after this. Rethink is an understatement."

The second unnamed official said "there has to be a reckoning when this is over," while the third said "the anger goes right to the top."

The newspaper adds that Johnson's government is so angry with China's handling of the crisis that the prime minister could abandon his previous decision to let Chinese telecomms company Huawei develop the UK's 5g network.
After the virus comes the revolution.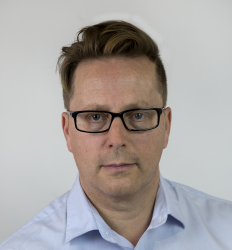 Latest posts by David Llewellyn-Smith
(see all)