Is the WHO biased? I don't know. How could I? What we can say is that it is clearly biased in favour of the Communist Party of China. We have seen that in its delayed responses throughout the Wuhan flu pandemic. Now there is this, via the BBC:
Taiwan is seen as one of the few places in the world which has successfully stemmed the spread of the coronavirus without resorting to draconian measures.

But despite its efforts, it is still effectively locked out of membership in the World Health Organization (WHO) due to its complex relationship with China.

This all exploded over the weekend when a top WHO official appeared to avoid questions about Taiwan in a TV interview that has gone viral, attracting criticism and even accusations of bias.

On Saturday, Hong Kong broadcaster RTHK aired an interview with Bruce Aylward, the WHO assistant director-general, who spoke to journalist Yvonne Tong on a video call.

In the segment, Ms Tong asks if the WHO would reconsider letting Taiwan join the organisation. She is met with a long silence from Mr Aylward, who then says he cannot hear her and asks to move on to another question.

Ms Tong presses him again, saying she would like to talk about Taiwan. At this point, Mr Aylward appears to hang up on her.

When the journalist calls Mr Aylward again, she asks if he could comment on Taiwan's response to the coronavirus.

Mr Aylward then replies: "Well, we've already talked about China."

Bruce Aylward @WHO did an interview with HK's @rthk_news When asked about #Taiwan he pretended not to hear the question. The journalist asked again & he even hung up! Woo can't believe how corrupted @WHO is. pic.twitter.com/uyBytfO3LP

— Studio Incendo (@studioincendo) March 28, 2020
Before we get too high and mighty, let's look to our own backyard where a CCP stooge still holds the reigns of the Government's majority and Labor is bought, via Domain:
A NSW Labor MP, who once gave a speech declaring China needed a "new world order" to reach its potential, has praised President Xi Jinping's "unswerving leadership" in handling the coronavirus crisis.

Shaoquett Moselmane, a member of the NSW upper house, claimed the Chinese leader had "fought [COVID-19] and contained it", describing the nation's response as "emphatic" and "decisive"

Mr Moselmane made the comments in a post on his personal website, where he stated that a nation needed "tough, unswerving leadership, focused on the mammoth task ahead" in order to contain the virus' spread.

"For the Peoples Republic of China, President Xi stepped up and provided that leadership. He mustered the resources of the nation and together with the great people of China – fought it and contained it," Mr Moselmane wrote.

"Failure to contain the epidemic could mean thousands if not hundreds of thousands of lives would be lost. The combined phenomenal effort of the state and the people in the fight to contain the virus was breath taking."

…Dr James Leibold, a China specialist at La Trobe University, described Mr Moselmane's comments as "misguided".

"Local officials in Wuhan covered up the outbreak for weeks – losing precious time while allowing the virus to spread across the global – while local doctor Li Wenliang was first muzzled and then later died from the virus that he desperately tried to warn officials about," Dr Leibold said.

…Mr Moselmane has also taken nine privately-funded trips to China since entering Parliament in 2009, with disclosure records showing his transport and hospitality costs were often met by Chinese government officials or agencies.
After the virus comes the revolution.
Or not.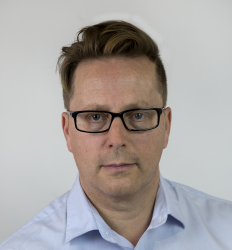 Latest posts by David Llewellyn-Smith
(see all)