The Australian Bureau of Statistics (ABS) yesterday released its Regional Population report for the 2018-19 financial year, which revealed that Melbourne remained the king of the population ponzi, adding an insane 113,480 people to its population in 2018-19, representing growth of 2.3%. Sydney's population also surged by 87,065 people in 2018-19, representing growth of 1.7% (see below table).

As usual, the growth was driven overwhelming by net overseas migration (NOM):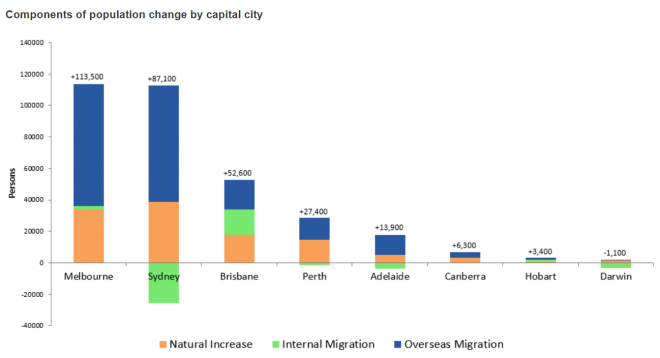 An incredible 151,288 migrants swamped Sydney (73,919) and Melbourne (77,369) in 2018-19. Moreover, NOM accounted for 87% of these two cities' growth (i.e. 85% of Sydney's and 89% of Melbourne's).
Looking at the time series chart, you can see that Melbourne has dominated the nation's population growth, leading the way in each and every year since 2004: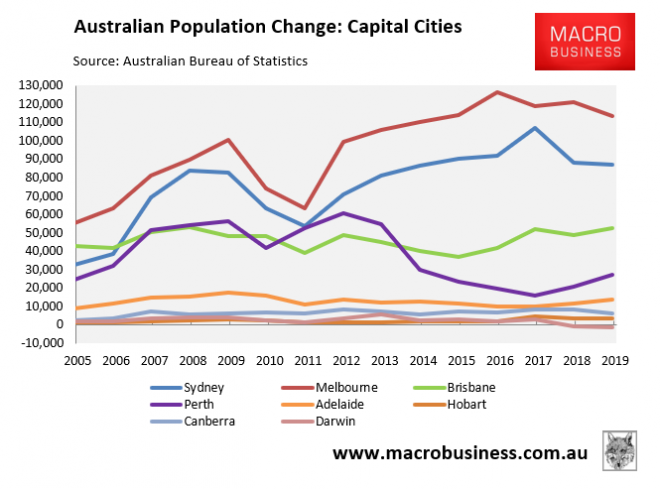 In the 15 years to 2019, Melbourne added more than 1.4 million people (+39%), whereas Sydney added more than 1.1 million people (+27%):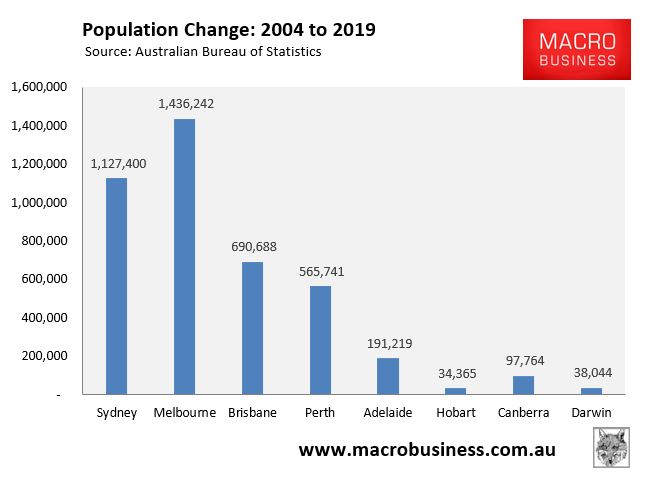 Not surprisingly, then, Melbourne's population is fast catching up with Sydney's, with the population gap with the other capitals also widening: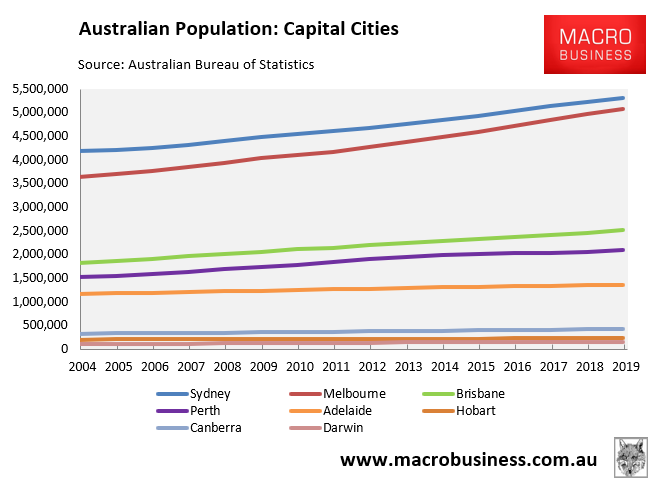 There are two fundamental problems here: the sheer immigration intake is far too high, as well as far too concentrated into just Sydney and Melbourne.
One positive arising from the coronavirus outbreak is that it should hammer net overseas migration in 2020.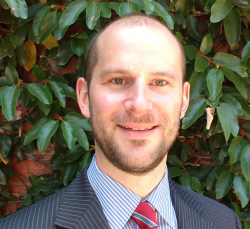 Latest posts by Leith van Onselen
(see all)