A new report from Charter Keck Cramer has warned that the recent slowdown in apartment developments means that Sydney, Melbourne and Brisbane will face a housing supply shortage by the end of 2021. Dwelling approvals across Australia fell by 18.5 per cent in calendar 2018, to the lowest level since 2012; all three east coast cities recorded a decline in apartment developments for the year. Rob Burgess of Charter Keck Cramer says the looming housing shortage will put upward pressure on rents:
"All of the east coast capitals are facing a significant shortage by the end of 2021," said Charter Keck Cramer national director of research and strategy Rob Burgess.

"There's an impending supply shortage which will place upward pressure on rents. As a response to that, we will see investors' appetite start to pick up"…

"Sydney faces a very significant supply issue pushing into 2022," Mr Burgess said…
Charter Keck Cramer makes a logical argument. Dwelling construction is crashing across the three major capitals at the same time as population growth remains strong (see below charts).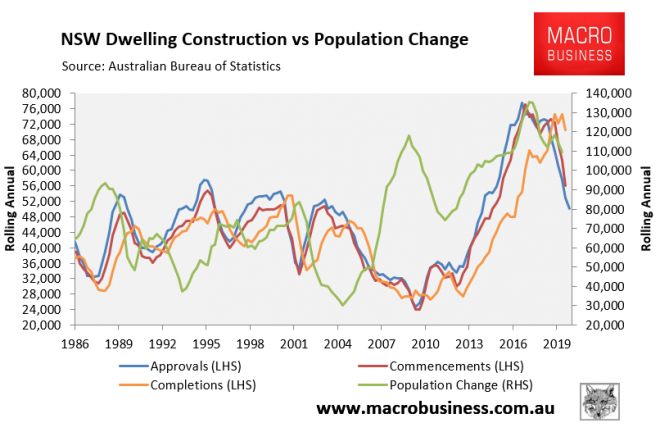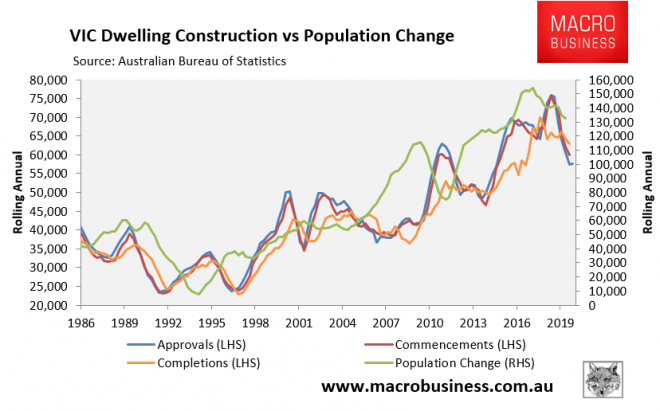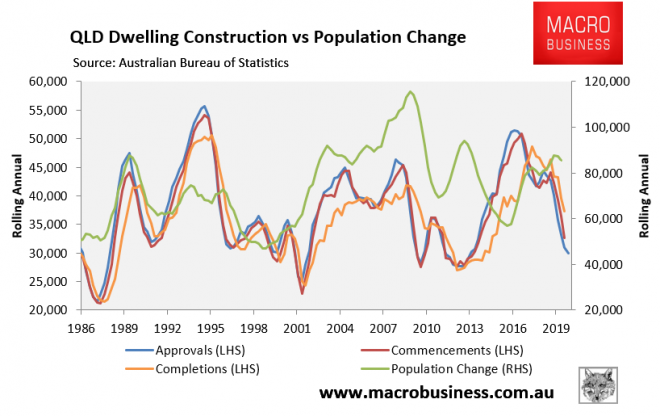 Other things equal, this points to a tightening rental market and rising rents, which are currently tracking at record low levels: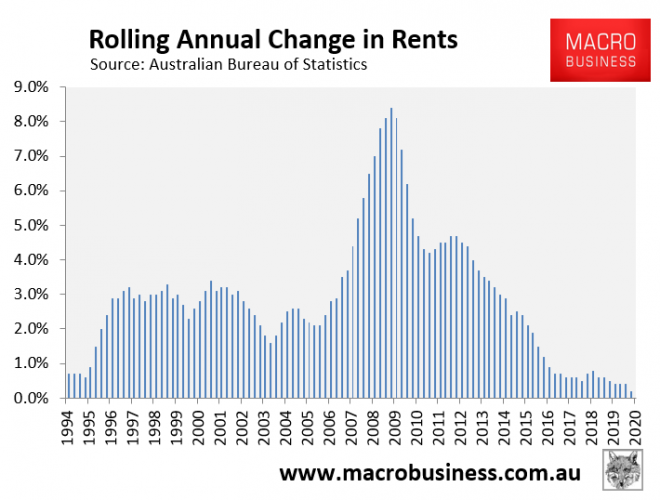 Thus, an increase in rental growth is inevitable – it can't get much lower.
However, just because Australia's housing market is headed into structural undersupply doesn't automatically mean that rents will rocket.
Household income growth remains anaemic: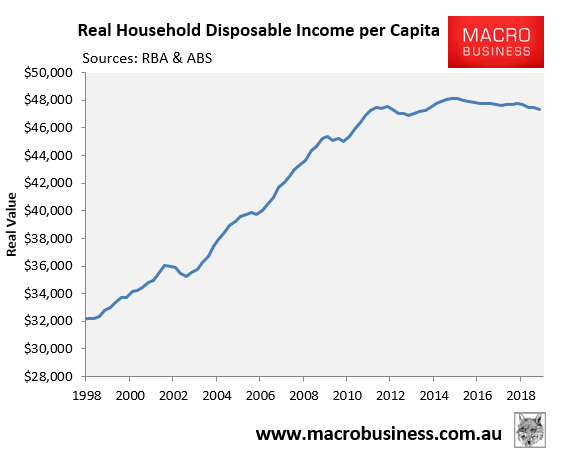 Whereas unemployment is also set to rise, owing partly to the construction jobs bust: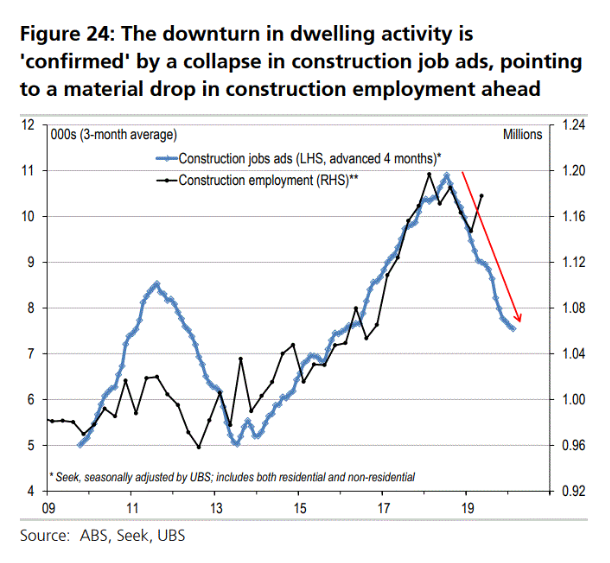 The likely scenario is that household formation will slow as more Australians hunker down together (e.g. youngsters will live with mum and dad for longer or in group homes).
Accordingly, the slowing housing supply will be met to a significant extent by slowing demand, thereby limiting any rent / price increases.
Unlike owner-occupied housing, you cannot leverage rents.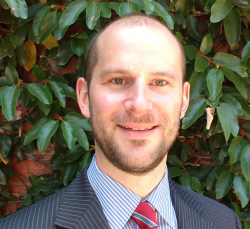 Latest posts by Leith van Onselen
(see all)