In 2014, former federal Labor MP, Kelvin Thomson, penned a thought provoking piece arguing that the high population policies pursued by Australia's governments are the primary cause of political volatility, which has seen numerous leaders lose their jobs and governments from both sides thrown out of office:
I have become convinced that rapid population growth and political instability go hand in hand. I think of this as the Witches' Hats theory of government. Think about those Advanced Driving Courses that require drivers to drive in slalom fashion through a set of plastic or rubber orange cones, commonly called witches hats. The driver's mission is to avoid the hats. If they hit a certain number, they fail the test.

I think the re-election task of a government has some similarities. It you think of each hat as an area of public policy, such as education, health, housing, transport, aged care etc, if a government mucks up an area of public policy it is akin to hitting one of the witches' hats. If a government hits a number of hats, ie fails a number of public policy tasks, it is likely to be voted out, just as the driver who hits the hats won't get their Advanced Driving Qualification.

Now it seems pretty obvious that if you're a driver, you are much more likely to avoid the hats if you are travelling at 50 kph, whereas if you're driving at 100 kph, you're pretty likely to hit some hats. And if you're a government you're much more likely to solve peoples' problems if you have a population that is growing slowly, rather than one that is growing rapidly…

The Queensland academic Jane O'Sullivan says that population growth of 2 per cent doubles the infrastructure task compared with that in a stable population.

It is not only in Australia that rapid population growth drives political instability. It happens right around the world. Governments in the Scandinavian countries with slow population growth are able to solve people's problems and enjoy considerable political life expectancy. Countries which have high birth rates, like Egypt, Nigeria and the Philippines, have chaos. In the Pacific Islands Samoa has had a relatively stable population, and stable government, for decades, whereas Papua New Guinea and the Solomon Islands have had neither.

…political leaders around Australia, might want to ask themselves "do I want to be yet another casualty of our equivalent of the Colosseum, or do I want a respectable time in office, as Prime Ministers and Premiers had as recently as the 80s and 90s?" And if so, isn't the way to improve my political life expectancy to slow the population car down and focus on solving people's real life problems?
Melbourne – Australia's fastest growing city – is an interesting case study in Kelvin Thomson's "witches hats" theory.
The Brumby Labor Government was voted-out on the back of public discontent with issues such as planning, public transport, cost of living, housing unaffordability and job insecurity.
But because these things had been caused in part by rapid population growth, and the growth continued without a solution to these problems, the subsequent Liberal Government also paid the electoral price within just one term.
The Andrews Labor Government was re-elected on the back of its successful Sky Rail infrastructure build. But now it too is under immense pressure as its signature infrastructure projects turn awry.
In particular, the West Gate Tunnel is now in limbo, running well behind schedule and way over budget. The project's cost has already ballooned by $1 billion and its builders have sought to cancel their contract with Transurban citing undisclosed quantities of contaminated soil that require costly removal. The project is now not expected to be completed until well after the 2022 State Election:
The Andrews government's troubled $6.7bn West Gate Tunnel is "unlikely to be completed" by its 2022 deadline, amid an escal­ating dispute over contaminated soil…

The revelation that the tunnel won't be finished before 2023 is a major political headache for Premier Daniel Andrews…

Transurban chief executive Scott Charlton told the company's AGM that the fallout over the standoff between the construction contractors, Transurban and the government over the disposal of contaminated soil could result in further delays, with tunnelling yet to begin, despite being scheduled for July last year.

"As it stands, and we're currently reviewing the project, the contractor has informed us that the project is unlikely to be completed by the end of 2022 and there is pressure on the project schedule," Mr Charlton said, adding "we are two years in a five-year build at this point in time".

The warning foreshadows a headache for the government, which was aiming to have the project completed ahead of the November 2022 state election.
Next, the Metro Tunnel is also running an estimated $3 billion over budget:
The Andrews government has conceded it is having "continual conversations" regarding cost blowouts with the consortium building the $11 billion Melbourne Metro rail tunnel.

Victorian Premier Daniel Andrews and Transport Infrastructure Minister Jacinta Allan declined to reveal the extent to which the project has exceeded its budget, amid reports late last year that the consortium is seeking up to $3bn…

An audit last year revealed the cost of initial construction-focused works had increased by hundreds of millions of dollars.
Three suburban Melbourne councils also indicated on Tuesday that they would launch a legal challenge against the state government's proposed route for its $16 billion North East Link road project:
Boroondara, Whitehorse and Banyule councils confirmed this afternoon they would pursue legal action that could delay the $15.8 billion North East Link.

The project — to join the M80 Ring Road and the Eastern Freeway — was given the green light by the government in December after a lengthy independent environmental review process…

Opposition planning and local government spokesman Tim Smith said the councils had "a good case, particularly in the court of public opinion".

He accused Planning Minister Richard Wynne of ignoring issues raised in the environment effects process and declared it had been a "total farce".
While it is early days, the Andrews Labor Government could be the next victim of Melbourne's manic immigration-fueled growth as its stalling infrastructure projects fail to improve voters' quality of life.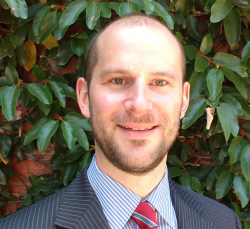 Latest posts by Leith van Onselen
(see all)