We're about to find out, via Domain:
Malcolm Turnbull is set to divulge what he knew about a federal police probe into Nationals MP George Christensen's frequent travel to south-east Asia.

The Age, The Sydney Morning Herald and Nine News can reveal the former prime minister's memoir A Bigger Picture, due to be released in April, contains references to the year-long evaluation of Mr Christensen's time in the Philippines.

Mr Christensen refused to release his own referral to the Independent Parliamentary Expenses Authority.

The MP, who spent almost 300 days in the Philippines over a four-year period, repaid more than $2000 after he was found to have misused taxpayer money using entitlements to connect to international flights.
He likes the food of course.
Meanwhile, SocMo isn't worried about the QLD LNP coal putsch of which George is a member:
Scott Morrison says he has no concerns about a breakaway Queensland LNP faction forming.

There are some Coalition MPs who wish for the LNP in Queensland to form its own partyroom, which could supercede the Nationals as the number two force in the Coalition.

The Prime Minister said he had no concerns, and used the question to poke fun at a group of Labor Right MPs who have been regularly meeting for dinner at a Canberra restaurant.
Barnaby's leadership tilt is driving it all, at The Australian:
Matt Canavan and Barnaby Joyce tried to stop Llew O'Brien quitting the Nationals partyroom, fearing an emerging push for a stand-alone Liberal-National partyroom would threaten the existence of the country party.

In a podcast to be launched on Thursday, Senator Canavan and Mr Joyce claim there was no ­"maliciousness" or "grand plan" behind last week's failed attempt to remove Michael McCormack as Nationals leader.

The 30-minute podcast, dubbed Weatherboard and Iron after Mr Joyce's memoir, also warns of the impacts of Australia meeting overly ambitious climate targets, which they said would ship jobs off to China and damage the economy.
Along with powerful friends of coal and the need to neutral ise One Nation.
And it is spreading. The coal lobby seems to be now having terrific success splitting the Albotross's coal-loving Labor too:
Anthony Albanese will need to think hard about how he deals with a group of up to 20 Labor MPs and senators calling themselves the Otis Group — named after a restauran­t in the Canberra suburb of Kingston.

…The group doesn't just comprise rogue backbenchers. It includes­ nine frontbenchers, with names such as Joel Fitzgibbon, Shayne Neumann and Don Farrell­. While the grouping is a factional inner circle of the right, its grievances aren't to do with factional­ politics. The members want to see Labor move further to the right on policy scripts such as coalmining, climate change more broadly and how Labor best ­handles the threat of the Greens on its left flank.

The collective wants to see Labor avoid the trap of pandering to its left flank, as they believe Bill Shorten did during the latter part of his time as opposition leader. One key organiser — Mr Fitz­gibbon — nearly lost his seat of Hunter to One Nation because of a backlash against Labor in mining communities.
Denialalia hard at work.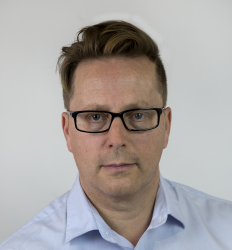 Latest posts by David Llewellyn-Smith
(see all)