A group of academics have exposed how the Victorian Government was played for a fool by Transurban's market-led proposal to build the West Gate Tunnel:
Victoria's government finds itself in a big hole with its West Gate Tunnel project. As diggers lie idle in a dispute over what to do with contaminated soil, it's facing long delays and billions in extra costs. But the government appears locked into a contentious project that was put to it as a market-led proposal, an arrangement that bedevils transport projects across Australia…

The public has a clear stake in these projects, but unsolicited market-led proposals are subverting planning processes that are meant to protect the public interest.

Market-led proposals are unsolicited bids to government by private firms to provide public services or infrastructure…

In Melbourne, the tensions between toll road operator Transurban and the Victorian government over the West Gate Tunnel highlight a fundamental shortcoming of market-led proposals. Bluntly, these are not suited to the planning of transport mega-projects because governments can become "locked in" with questionable benefits. Lock-in has been defined as "the escalating commitment of decision-makers to an ineffective course of action"…

Lock-in can occur when powerful corporations partner with governments in circumstances that enable them to exploit vulnerabilities in our public institutions. Some of these vulnerabilities include increasing reliance by governments on private finance, and the short period between elections compared to the time it takes to deliver bold public works programs.

Lock-in happens when the real decision to build a project is made well in advance of processes that are publicly declared to inform that decision. Once governments are locked in to a project, it can make alternatives appear increasingly unviable, if not unthinkable.

There is strong evidence to suggest this happened with the West Gate Tunnel. Significant concerns were raised early on that the project might not provide its claimed public benefits…

Market-led proposals differ from government-led projects because planning is effectively outsourced to the private sector…

Revelations that Transurban acted in secretive and strategic ways to secure support for its West Gate Tunnel raise serious ethical questions…

These questions draw attention to problems inherent in Victoria's opaque market-led proposal process. The government's caution about the AirRail consortium's unsolicited bid for Melbourne's airport rail link points toward some of these dangers…

Government policies for assessing market-led proposals give powerful private firms like Transurban influence over strategic planning…

The West Gate Tunnel process involved expedited planning that bypassed broad-based community consultation… Add to this the suppression of independent and critical oversight and a heavily redacted business case, and a very concerning picture of Victoria's market-led process emerges…
In September 2018, ACCC chairman Rod Sims explicitly warned state governments against accepting unsolicited bids for infrastructure projects because they generally lead to "higher costs for taxpayers, drivers, or both".
The Victorian Auditor-General also recently slammed the West Gate Tunnel project, claiming the Treasury Department had failed to rigorously assess the deal or examine better value alternatives.
Taxpayers are now being reamed, with the project's cost already ballooning by $1 billion, and will certainly rise from here in light of the latest dispute over disposing of contaminated soil.
To add insult to injury, the tolls that will be charged are extortionate and represent a massive financial gift from taxpayers to Transurban.
Under the project's terms, Trans­urban will pay just $4 billion in exchange for which the toll road company will increase tolls by 4.25% every year for a decade – way above inflation and wage growth – and then rise by CPI, with Transurban netting an extra $37.3 billion by 2045, according to Parliamentary Budget Office calculations.
There's no way to spin this: the West Gate Tunnel project is an unmitigated disaster for both taxpayers and motorists, but a financial gift to Transurban.
The Victorian Government deserves to lose office over its negligence.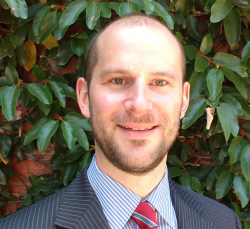 Latest posts by Leith van Onselen
(see all)